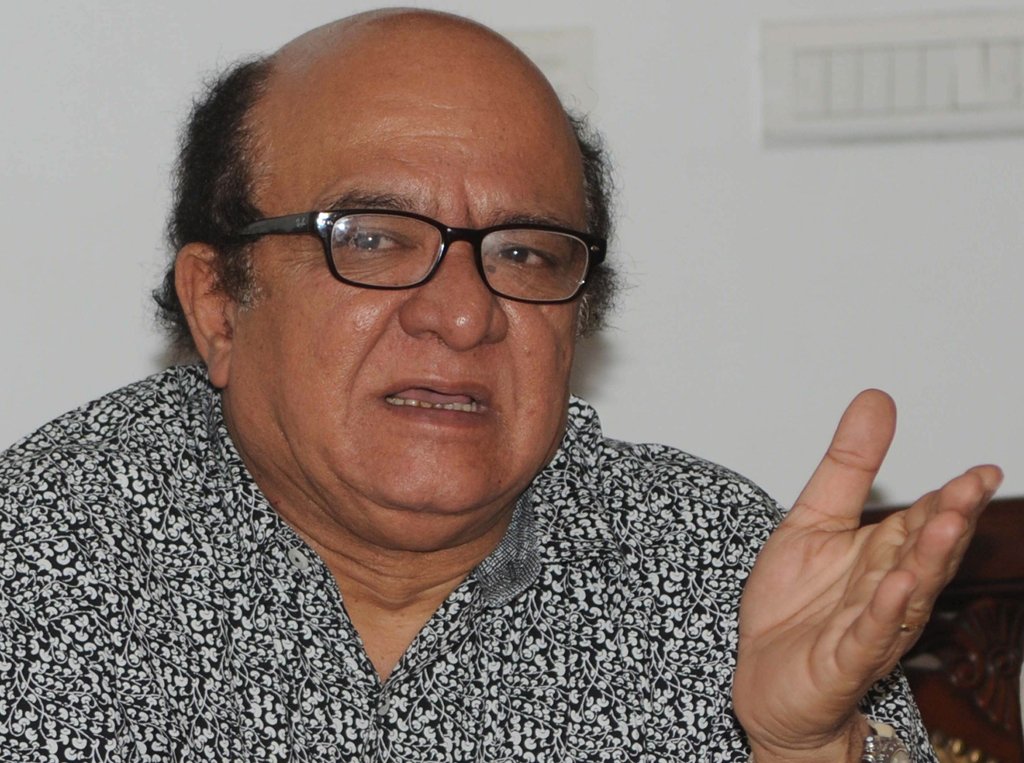 ---


The Express Media Group is breaking with norms that state that the reply to a resignation from an employee or a person associated with the organisation should be sent privately or directly to the individual concerned.




However, Mr. Imtiaz Alam, host of the television show Achha Lagey Bura Lagey, decided to have his resignation published in The News and Jang newspapers, that were running a malicious slander campaign against Pakistan's premier intelligence agency and its chief.

As this resignation letter contains lies and fabrications, this leaves us no option but to set the record straight. Hence, its publication in our newspapers for the media and public at large.

Sending a copy of the resignation with baseless fabrications and lies to rivals and having it published on the front pages is nothing short of a planned conspiracy. We now have confirmed information that this was drafted in connivance with the journalists of Geo.

The attack on Mr. Hamid Mir is deplorable and our prayers are with him. We wish him an early recovery.

Mr. Alam in his resignation letter confuses freedom of the press with deliberate misinformation. The Express Media Group is all for the freedom of the press. Who else than us to better know about the freedom of the press, given the price we have paid in the form of attacks on our organisation from those who want to silence us. Three Express employees have been killed, our offices attacked with grenades and automatic weapons, the vehicle of our anchor and the homes of our reporters attacked leaving one more person dead.

But freedom of the press does not give any media house a mandate to place blame on the doorstep of an institution or a person without substantive proof.

At Express we do not have censorship as stated by Mr. Alam. We expect the highest levels of professional integrity from our anchors and reporters. But after watching Mr. Alam's tirade against the ISI and its DG in the past few days on Geo television, we correctly felt that there was need for caution in this matter. We rightly doubted the integrity of Mr. Alam, and he was thus advised that the show should be recorded and then aired. He was never stopped from airing of his program.

Accusing us of adopting a hostile policy to freedom of expression and media solidarity is a figment of Mr. Alam's wild imagination. The same is true of his contention that the management of Express News got disturbed by his program.

It was deplorable to see a veteran journalist like Mr. Alam, who is also the Secretary General of South Asia Free Media Association (SAFMA) spitting venom, making wild accusations against the ISI and its DG, knowing fully well that these accusations would be broadcast by his counterparts in India and spread internationally.

To accuse us of having plans at the behest of someone else is ludicrous. The one with the hidden agenda was Mr. Alam who had become part of a defamation campaign orchestrated by the Jang / Geo group and its employees.

We were not wrong in our estimation. After Mr. Alam's program was not aired, the group found its answer in his resignation letter to the CEO of the Express Media group. This letter was copied to Mir Shakil ur Rehman of the Jang/Geo group, and published on the front pages of their publications.

What was alarming was why this letter was copied also to Vinod Sharma of the Hindustan Times. Mr. Alam's motives here are highly questionable. Why would a 'respected' journalist from Pakistan inform a journalist in India that he has resigned from his show as the management was not allowing him to use their platform against their own armed forces?. Vinod Sharma's newspaper, Hindustan Times, had a field day with the story.

We reserve the right to initiate legal proceedings against Mr. Alam for his blatant lie that 'we were keen to run a vilification campaign against a rival media group and that we had other plans on the behest of somebody else to launch a media campaign against our media rival group'. At no point was this discussed, mentioned or spoken to him. It is just shameful that he would stoop so low in making up these conjectures.

If there is ill-intent, it can be seen here. While a person of Mr. Alam's stature is willing to go on air and make unsubstantiated allegations against a respected pillar of the state in which he spews venom and incites hatred, there is nothing wrong in that. But for the Express Group to try and review such actions from taking place suggest that we were going against the freedom of the press.

Was our respected journalist informing his 'handlers' that he tried his best, and has sacrificed his position as a talk show host in an attempt to use the platform of Express to spew out vicious slander as he has done on the platform of Geo TV.

What is the nexus between Mr. Alam's Pakistani and Indian handlers? Joining the dots in this case is the job of the country's intelligence agencies.

We stand vindicated, as we did the right thing by not allowing Mr. Alam to go live with his television program.

His clips on Geo show what he would have said to please his handlers.

The resignation of Mr. Imtiaz Alam is accepted.

Published in The Express Tribune, April 24th, 2014.
COMMENTS (24)
Comments are moderated and generally will be posted if they are on-topic and not abusive.
For more information, please see our Comments FAQ