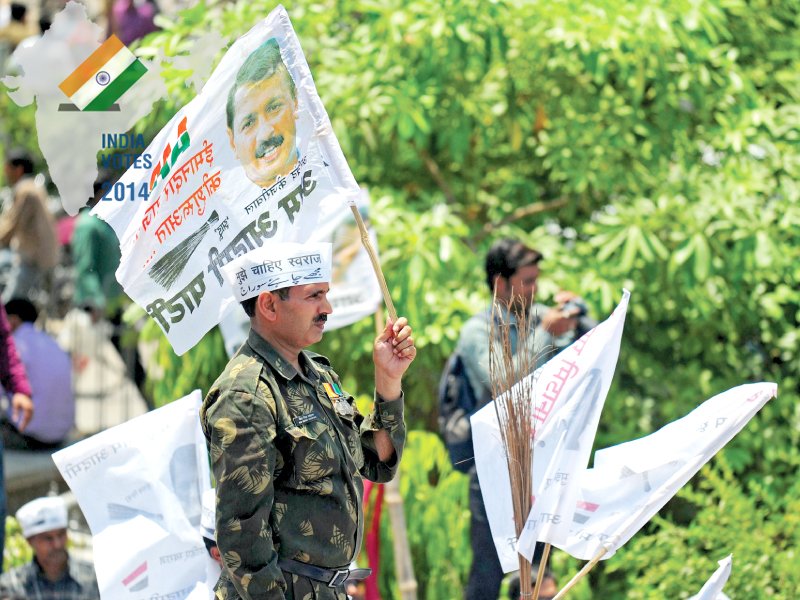 ---
DELHI:



Around 75 professors and other academics of Indian origin working at some of Britain's prestigious institutions on Wednesday issued an open letter sharply attacking Bharatiya Janata Party (BJP)'s prime ministerial candidate Narendra Modi.




Academia from Cambridge and Oxford University as well as the London School of Economics said that the idea of Modi in power 'fills them with dread'.

Led by Professor Chetan Bhatt and Gautam Appa of the LSE, academics issued the open letter in the UK's left-leaning Independent newspaper.

"As the people of India vote to elect their next government, we are deeply concerned at the implications of a Modi-led BJP government for democracy, pluralism and human rights in India," the letter said.

"Modi is embedded in the Hindu nationalist movement with their history of inciting violence against minorities. Some of these groups stand accused in recent terrorist attacks against civilians," the letter titled 'The idea of Modi in power fills us with dread' reads.

The letter followed a similar open letter by Indian-origin author Salman Rushdie and artist Anish Kapoor among others in the Guardian.

The letter in the Independent published on Wednesday reads: "There is widespread agreement about the authoritarian nature of Modi's rule in Gujarat, further evidenced by the recent sidelining of senior figures within the BJP. This can weaken Indian democracy."

Pakistan eager to cooperate

Pakistan's envoy to India Abdul Basit told reporters here that Prime Minister Nawaz Sharif hopes to explore new possibilities in Indo-Pak ties.

"Diplomacy and wars have both failed between India and Pakistan. In 67 years, we have added to, and not resolved, our issues. We are looking forward to work with the new government in India," Basit added.

Published in The Express Tribune, April 24th, 2014.
COMMENTS (11)
Comments are moderated and generally will be posted if they are on-topic and not abusive.
For more information, please see our Comments FAQ