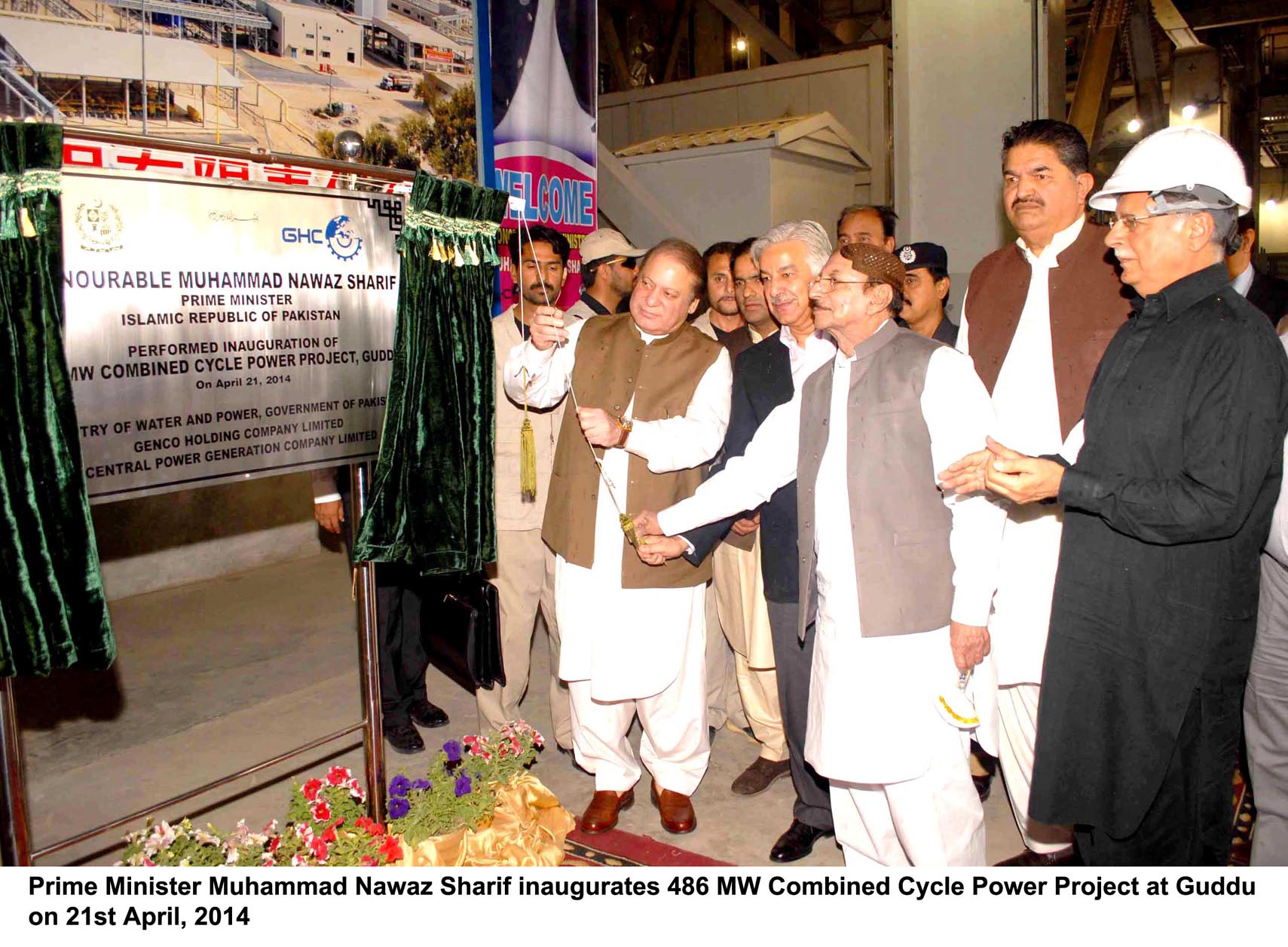 ---
GUDDU: Pakistan-China friendship "is sweeter than the sweetest honey in this world," stated Prime Minister Nawaz Sharif at the inauguration ceremony of two gas turbines of 243 megawatts (MW) each in Guddu, Sindh.

The new turbines were installed within the grounds of the existing Guddu power plant complex.

These units are part of the 737MW Combined Cycle Power Project which was planned by the government in 2012. The project also includes one steam turbine of 261MW.

During the ceremony, Nawaz thanked the Chinese firm, Harbin Electric Company, which was awarded the power project.

Taking pride in the close friendship between the two countries, the premier further stated that their relationship is "deeper than the deepest sea in the world, and is higher than the highest peak in this world."

He also added that two units of the project were completed before the deadline, thereby saving the country Rs58 billion. The new plant will increase the electricity production in Guddu from 1655MW to 2402MW.

Speaking about the various power projects that will be installed in the country, Nawaz said that as a result of these projects 21000MW will be added to the electricity system.
COMMENTS (50)
Comments are moderated and generally will be posted if they are on-topic and not abusive.
For more information, please see our Comments FAQ