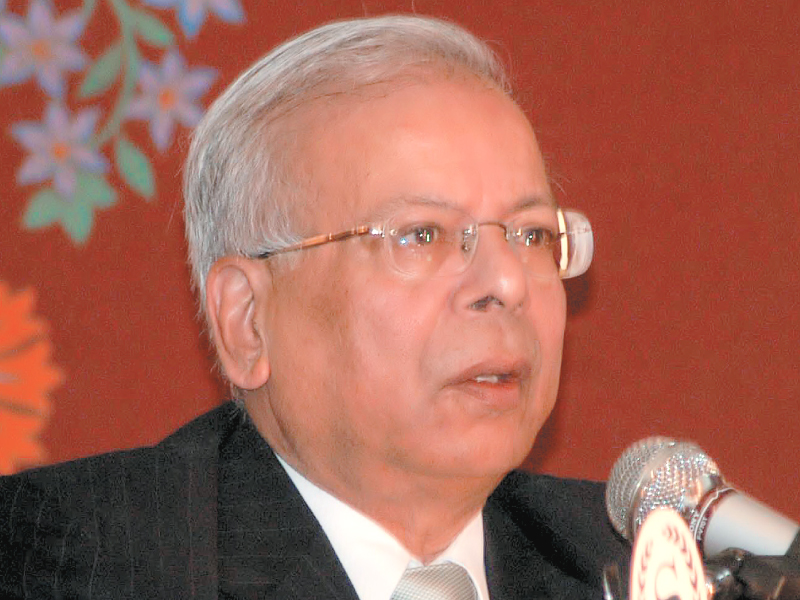 ---
ISLAMABAD:



Former State Bank of Pakistan governor Dr Ishrat Hussain claims that the country's economy has suffered as a result of interventions by the Supreme Court in recent years.




While addressing the International Judicial Conference's working group on Saturday, he said the country's risk profile has been elevated as the investors fear of being embroiled in endless litigation.

"Even if the investors overcome procedural hurdles, they are now faced with an additional concern of being dragged into the court over legal lacunas, which adds to uncertainty and unpredictability of investing in Pakistan," the former central bank chief said.

Dr Hussain said that despite fulfilling the requirements, the fear that the country's courts may take suo motu notice of the transaction, and subsequently issue a stay order, deters businesses from investing in Pakistan.

"A large number of frivolous petitions are filed every year that have dire economic consequences. While the cost of such filings is insignificant the economy suffers enormously," he added.

Highlighting SC's judgments in cases such as, Reko Diq, LNG project and privatisation of Pakistan Steel Mills (PSM), the former SBP chief said the decisions have had a negative impact on the country's economic development.




About the LNG case, Dr Hussain said the government received several bids but they could not proceed further due to the court's intervention, adding that there is a need for expeditious disposal of suo motu cases related to economic issues.

Similarly, commenting on SC's judgment in the PSM case, he said the country has not carried out a single transaction of privatisation since the decision.

The former central bank chief said the court judgments have instilled fear among the civil servants and political leaders for putting out any public assets for sale to avoid judicial intervention.

Lastly, taking a swipe at the judicial activism, Dr Hussain said the court's interference in the appointments, promotions and terminations was hampering the operations of civil services.

Treading a cautious line, the former state bank governor said, "Let me submit with all the humility and without sounding arrogant or offending anyone's sensibilities, that economic decision are highly complex and its repercussions are interlinked both in time as well as space."

He recommended that laws related to Land Revenue Act needed to be updated, in accordance with modern demands of agro business, industry, commerce, infrastructure, etc.

The former SBP chief also stated that the disposal by the banking courts was 23,694 against a total of 68,973 outstanding cases which was lower than the disposal rate by all special courts and Administrative Tribunals.

Published in The Express Tribune, April 20th, 2014.
COMMENTS (5)
Comments are moderated and generally will be posted if they are on-topic and not abusive.
For more information, please see our Comments FAQ