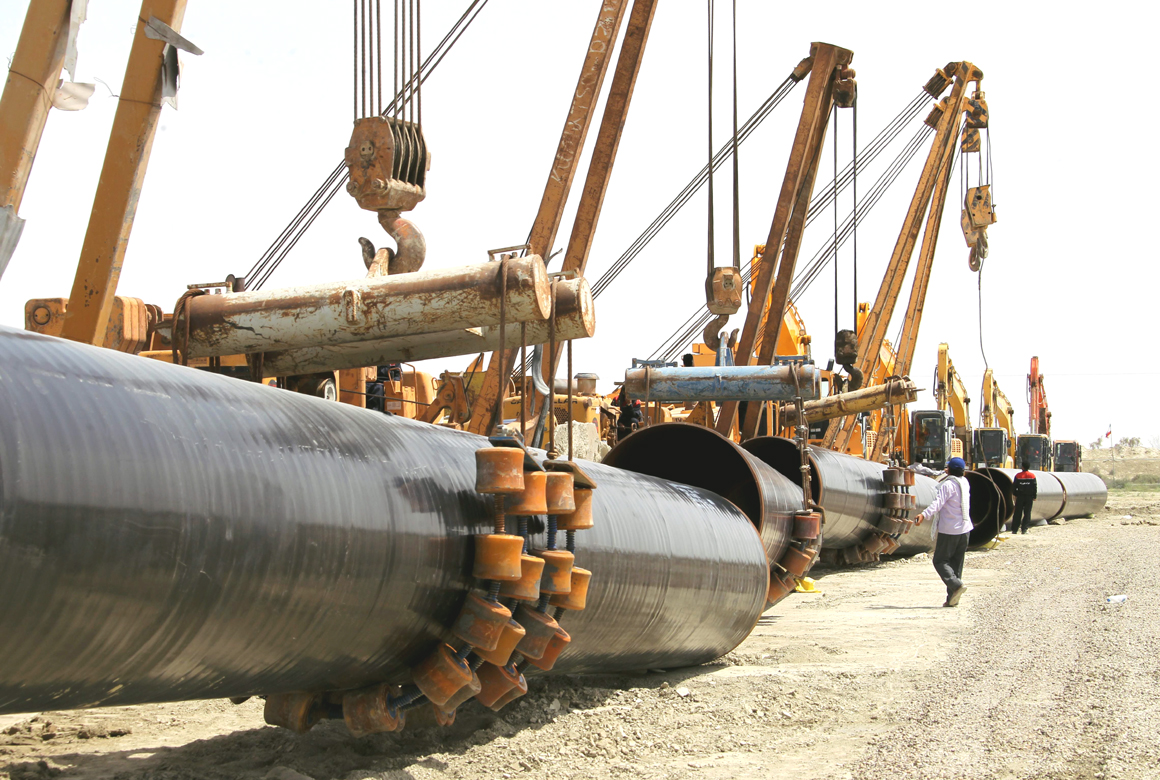 ---
ISLAMABAD: The emerging geopolitical situation following tensions between Saudi Arabia and Iran over the Syrian conflict and other Gulf issues has swallowed the most feasible gas import project – Iran-Pakistan (IP) gas pipeline.

A Muslim brotherly country – said to be Saudi Arabia – recently gave $1.5 billion as a gift to Pakistan, catching everybody off guard with many questioning why a country that refused one-year credit facility for oil imports, doled out more than a billion dollars without getting any assurances.

As if persistent US pressure on Pakistan to abandon the IP pipeline was not enough, the gift looked like a final nail in the coffin of IP pipeline, officials say. According to media reports, though vehemently denied by the government, the Saudi grant was aimed at persuading Pakistan to sell weapons to Riyadh that would eventually be sent to the rebel groups fighting the Bashar al-Assad government in Syria.

The Syrian conflict has also triggered a rift between Saudi Arabia and Qatar who are said to be supporting different groups. This disagreement between the two Gulf Arab states also appears to be taking its toll on a project for liquefied natural gas (LNG) purchase from Doha.

Pakistan is planning to bring first LNG supplies from Qatar this year and is going to award a terminal services contract to the successful bidder. Qatar had asked Pakistan to have a terminal in place before striking any LNG deal.




Insiders say the brotherly Muslim country has heaped pressure on Pakistan, which is now planning to invite tenders from private players for arranging LNG supplies.

LNG supplies at stake

"Among government circles, there is realisation that Pakistan may not ink a state-to-state LNG deal with Qatar because of outside influence," a source said, adding the government would invite tenders after formally awarding the terminal contract.

Though the US opposes the IP pipeline due to the standoff with Iran, it is pleased with Pakistan's efforts to strike an LNG import deal with Qatar. Doha holds a stake in an LNG terminal in America.

In a similar fashion, US companies like ExxonMobil and ConocoPhillips have partnered with Qatari firms for exploring gas in Qatar.

The US has forged a strong alliance with Qatar as its companies are investing in the latter's oil and gas industry and have also won marketing rights. On the other side, Washington is banking less on Saudi oil after discovering huge shale gas reserves in its territory.

In a predicament

Saudi Arabia is apparently not happy with the US that is negotiating a nuclear deal with Iran. At present, Pakistan is caught in disputes among different countries and with this hopes of gas imports from Iran and Qatar are gradually fading.

The geopolitical situation has proved to be the worst for Pakistan since long that has scuttled plans for getting cheaper gas from different sources.

In 1997, the US blocked the Turkmenistan-Afghanistan-Pakistan-India (Tapi) gas pipeline project and consortium leader Unicol of the US pulled out of the venture, leaving Pakistan in a quandary.

Pakistan had secured gas supplies at an attractive rate with the signing of a pricing framework at the time, but the project got stuck because of the change in US stance.

Similarly, Islamabad clinched the IP pipeline deal, but Washington offered civil nuclear technology to India that led to Delhi's withdrawal from the project, leaving Pakistan alone.

In recent years, the US has been actively promoting the Tapi project in an attempt to drive Pakistan away from the IP pipeline.

Qatar was also interested in exporting gas to Pakistan through an offshore pipeline, but Iran wanted a 50% share in it. Later, the scheme was shelved as Qatar felt that it would not be possible to lay the pipeline through Iranian waters.

Only choices

Experts are of the view that Pakistan has only one choice that is to float tenders for LNG purchase from the world market. Even better than that is to explore oil and gas reserves in the country rather than relying on imports.

For instance, the US has revolutionised its energy industry by tapping shale gas reserves and is going to be the LNG exporter from an importer. The dependence on domestic resources will not only give a boost to the economy that has been stymied by energy shortages, but Pakistan could also become an exporter of energy.

The country has significant offshore oil and gas reserves that have not been tapped because of low producer prices. Now, the government has offered handsome returns to encourage investment.

Pakistan has 51 trillion cubic feet (tcf) of shale gas reserves, according to estimates of the US Energy Information Administration, compared to conventional gas reserves of 58 tcf. If the country is self-sufficient in oil and gas, it can formulate independent policies.

Published in The Express Tribune, April 14th, 2014.

Like Business on Facebook, follow @TribuneBiz on Twitter to stay informed and join in the conversation.
COMMENTS
Comments are moderated and generally will be posted if they are on-topic and not abusive.
For more information, please see our Comments FAQ