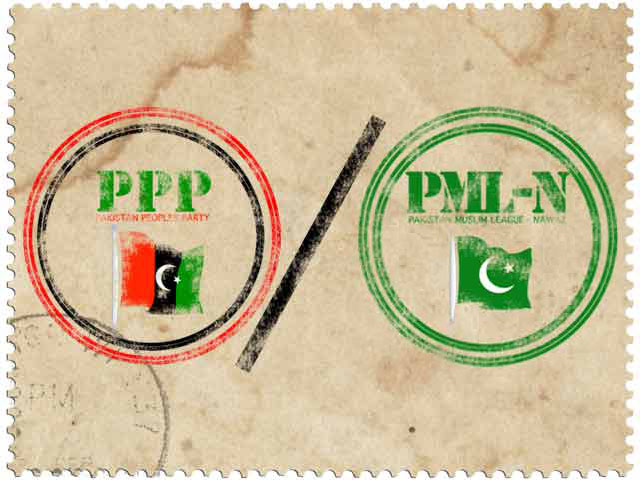 ---
ISLAMABAD:



A majority of Pakistanis think that the Pakistan Muslim League-Nawaz (PML-N) government is running the country better, according to the Gallup Pakistan's Annual Public Pulse Report 2014.




Despite 'red cards' on specific issues, the Nawaz government gets a 'green card' in overall running of the government, as 55% people give a favourable and 40% give an unfavourable rating, resulting in a positive balance of 15% points.

A year ago, only 27% had given a favourable rating to the then PPP-led government, while 71% had given a negative rating, which gave it a negative balance of 44% points.

According to the survey, the ratings of the PML-N government's performance are a huge improvement over the PPP government ratings a year ago as there is an improvement of 59% in the ratings of overall performance of the incumbent government.

For the six key indicators – including economy, Pak-India relations, overall foreign policy, terrorism control, corruption control and inflation control, the present government received positive comparative net performance ratings.

The economy recorded a positive 48% comparative net performance, Pak-India relations 22%, foreign policy 33%, terrorism control 31%, corruption control 36% and inflation control recorded a positive 20% net change.

The net performance ratings for political leaders rated Prime Minister Nawaz Sharif at the top with a rating of favourable 18%. Imran Khan was rated as minus 5% unfavourable, Asif Ali Zardari as minus 28%, Altaf Hussain minus 39%, Mulana Fazlur Rehman as minus 21% and Asfandyar Wali Khan rated as minus 34%. Ratings of Syed Munawar Hassan remained unchanged.

On issues of controlling inflation, terrorism and corruption, there is an overall improvement from the last year ratings of the previous government. The stats show an improvement of 20% points on the subject of inflation; 31% points on control of terrorism and 36% points on control of corruption in government.

The survey shows that the government performance still gets a 'red card' on controlling inflation and terrorism and corruption in government. But the 'red card' is not as dark as the one received by the PPP-led government a year ago.

Another aspect covered by the Gallup Pakistan Survey is the performance of chief ministers of the four provinces. Performance of Punjab CM Shahbaz Sharif was rated as 'Very Good' by 21% people while 28% rated him as 'Good'.

Sindh CM Syed Qaim Ali Shah got 6% 'Very Good' ratings; whereas Khyber-Pakhtunkhwa CM Pervez Khattak and Balochistan CM Dr Abdul Malik Baloch each received a mere 4 % rating as 'Very Good'.

The Punjab CM also topped the list by obtaining 26% overall net performance rating. But other chief ministers remained on the negative list with the Sindh CM obtaining minus 9%, K-P CM minus 11% and Balochistan CM obtaining minus 14 % net performance ratings.

However, an overall positive trend was observed in the performance of the chief ministers as compared to performance ratings taken in 2013 during the same period when the PPP was in power.

Gallup Pakistan also surveyed opinion about state institutions. Net performance ratings of the armed forces improved up to 49%, Supreme Court's 27% while parliament improved its rating to 8%.

However, performance of other institutions, including police, lower courts and political parties, got negative ratings – with the police at minus 42%, lower courts at minus 6% and political parties' performance rated at minus 17%.

Published in The Express Tribune, April 13th, 2014.
COMMENTS (3)
Comments are moderated and generally will be posted if they are on-topic and not abusive.
For more information, please see our Comments FAQ