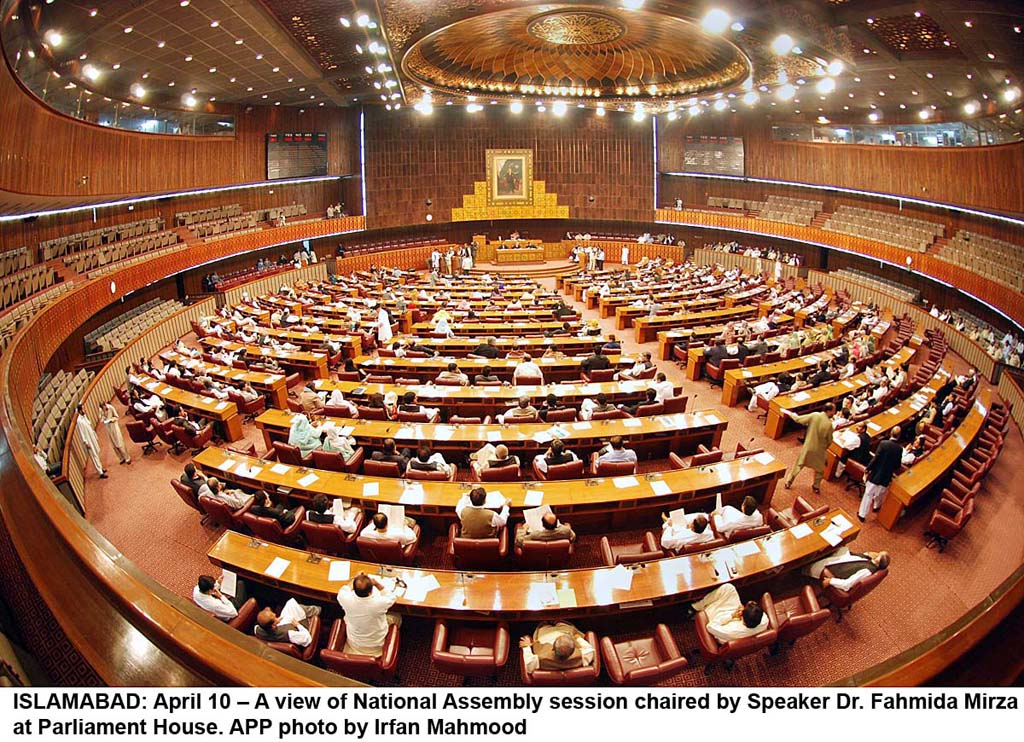 ---
The government has forced through a controversial anti-terrorism bill in the National Assembly amid scenes of rowdy protest the likes of which have not been seen for many years. Opposition lawmakers walked out three times in the course of the session and tore up copies of the bill, leaving them to litter the floor in front of the speaker's desk.

The government had rejected opposition demands that there be further discussion overnight and in effect, bulldozed the Protection of Pakistan Bill, which is based upon two presidential ordinances. The failure to reach a compromise does not bode well for the future of the Bill, which will have to pass through the Senate before it makes it to the statute books, and the Senate is controlled by the PPP and its allies.

The bill has a number of clauses that appear to be a violation of fundamental human rights. It includes the empowerment of law-enforcing agencies to shoot suspects on sight and allows the detention of suspects for up to 90 days at undisclosed locations. These two provisions alone drive a coach-and-horses through, for instance, the writ of habeas. The opposition had tried to persuade the government to work through the night in order to reach a compromise, because it is clear that the Senate is going to be an insurmountable hurdle and the Bill may, in all likelihood, fall.

It is difficult to see why the government was so determined to paint itself into a corner and set itself up for eventual failure. The opposition walkout eventually gave the government an open door through which to drive through its draconian legislation. Few doubt the need for robust anti-terrorism legislation at a time when the Pakistani state is threatened on all sides, but to introduce laws that give carte blanche to law enforcers to shoot at will and detain for lengthy periods without a court appearance, is not the road to take. There are enough abuses of power already and it is not for the state to widen the opportunity to abuse the populace. It should be clear that bad laws make for poor justice.

Published in The Express Tribune, April 9th, 2014.

Like Opinion & Editorial on Facebook, follow @ETOpEd on Twitter to receive all updates on all our daily pieces.
COMMENTS
Comments are moderated and generally will be posted if they are on-topic and not abusive.
For more information, please see our Comments FAQ