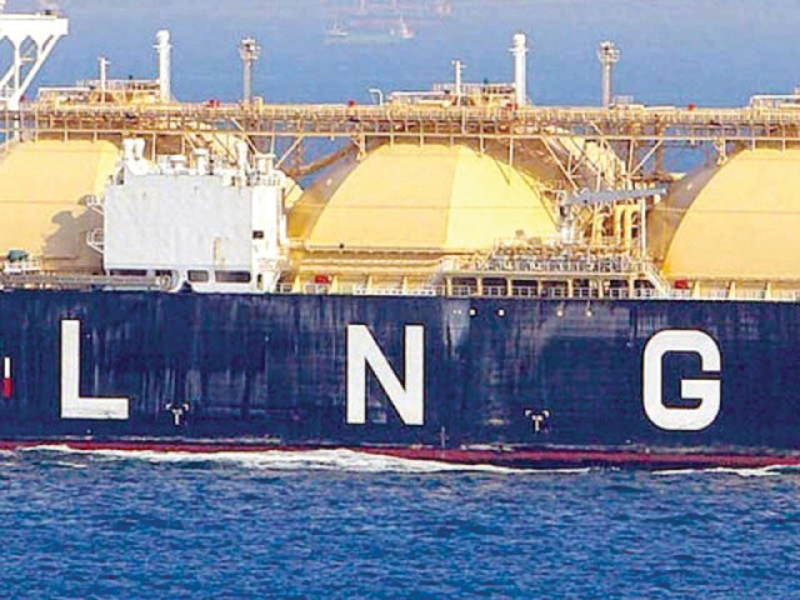 ---
KARACHI: The gap between demand and supply of gas is increasing in Pakistan and its production is expected to fall further in the coming years if additional supplies aren't injected.

The government is banking on import projects to mitigate the energy crisis but a strategy needs to be put into place beforehand. Pakistan can learn from India, which has developed its energy policies to account for future gas needs in the country.




India is working towards increasing LNG imports to meet its increasing gas needs and is also revising the prices of domestic gas in the country to make imported gas competitive in the market.

India is the sixth largest importer of LNG globally and in 2012-2013, India's LNG imports were approximately 11 million tons per annum with the country slowly moving to increase the amount of liquid fuel being substituted with gas. It is expected that by 2020, India will be the third largest importer of LNG.

Indian analysts and energy specialists understood and acted on the knowledge that imported LNG is a cheaper alternate to oil, which in turn can lead to greater efficiency and economic development. For the future, India is aiming for energy security, which will ensure and lead to economic growth.

India imports majority of its gas from Qatar (85.6 percent), with the second largest amount coming from Nigeria (5.6 percent) and imports approximately 7.5 MPTA of its LNG through its various long term contracts but recent speeding up in signing long-term contracts has led to a total capacity of approximately 29.90 MMPTA – when these contracts come online starting in 2015. As these are all long term contracts lasting 20 to 25 years, India has a guaranteed influx of gas and can develop its economic strategies accordingly.

Like Pakistan, domestic gas in India ranges from $4.2 to $5.75 per mmbtu but LNG is not competitive for India in the price band below $8 per mmbtu which means it is not economical to use LNG for the power and fertiliser sector under the above mentioned band. The new Pricing Formula is expected to be effective from April 1, 2014 and if the Rangarajan Committee's suggestion of uniform gas pricing prevails then gas price is expected to be $8.00-$8.50 per mmbtu. As per the RangrajanCommittee formula, the gas price will be based on the trailing 12 months average of volume-weighted net-back pricing at well head for gas producers and volume-weighted price of HH, NBP & JCC (Japan Crude Cocktail) linked price.

At this price range, term LNG can become competitive with domestic gas and even for the power and fertiliser sector.

The Gas to Power Journal, in its issue of March 14, 2014 states that "New gas pricing policy in India that is due to come into force in April will affect an estimated 19 gigawatts of power generating capacity from gas-fired plants. The price of gas is expected to almost double from the current rate of $4.2 per mmbtu when the new regime starts next month, leading to a power price hike of as much as $10/Kwh for end users."

The market linked pricing is expected to spur 26 percent gas production growth. This is because low domestic gas prices have meant that upstream gas producers have been slow to extract reserves. It is hoped that the price hike in April will drive a new wave of gas production and prices will adjust downwards as economies of scale make India a major gas producer.

Additionally, India is building new terminals and increasing capacity of existing terminals to cater for the import of LNG. Currently, the terminals have a capacity of 17.3 mtpa. In 2017 it is expected to rise to 55.5 mtpa and reach 83 mtpa in 2023.

India: the way ahead for LNG

Gas is expected to play a significantly larger role in the future in India; Hydrocarbon Vision 2025 envisages gas share to reach 20 percent by 2025 with imported LNG playing an important role. Indian analysts have come up with a three prong effort to achieve energy security: first is sourcing and smart contracting, second is infrastructure development and linking chain, third is based on policies and regulations.

For sourcing there is a need of constant LNG supplies to ensure LNG availability in India which will be achieved through building up the country's portfolio to ensure energy security with countries such as Algeria, Australia, Indonesia and Malaysia. Additionally, there is no long term contract with African countries but there is prospect of Mozambique and Tanzania as LNG exporting nations.

To maintain adequate sourcing, supplier and gas marketers will need to construct and optimize their LNG contract portfolio, so as to provide the LNG price which can easily be absorbed in the market. Additionally, marketing companies would need to be smart to react to price change and lastly, Central and State bodies needs to identify potential LNG markets. Read competitive market needs to evolve.

In order to meet its increasing demand, India needs to build up its overall infrastructure. The need for re-gasification plants, ports with gas handling capacity has been realised and these need to be built up in the near future and the pipeline network in the country has to be increased.

For linking chain, the country's supply chain needs to be more smooth and efficient. It has been realized that the supplier's bargaining power is high as supplier market is consolidated with few players whereas buyer market is fragmented and policies have to be developed to incorporate this.

Additionally, future policies and regulations need to account for pricing of gas, policies to attract new investment need to be developed and account for uncertainty over designated status of re-gasification terminals.

Pakistan is starting to import LNG over a decade after India, when the gas crisis in the country is hindering economic and socio development. Now is the time to take heed and implement those policies which ensure that Pakistan won't have to face this crisis in the future.

The writer is Chief Executive Officer of Engro Vopak Terminal Limited and Vice President of Engro Corporation

Published in The Express Tribune, March 31st, 2014.

Like Business on Facebook, follow @TribuneBiz on Twitter to stay informed and join in the conversation.
COMMENTS (7)
Comments are moderated and generally will be posted if they are on-topic and not abusive.
For more information, please see our Comments FAQ