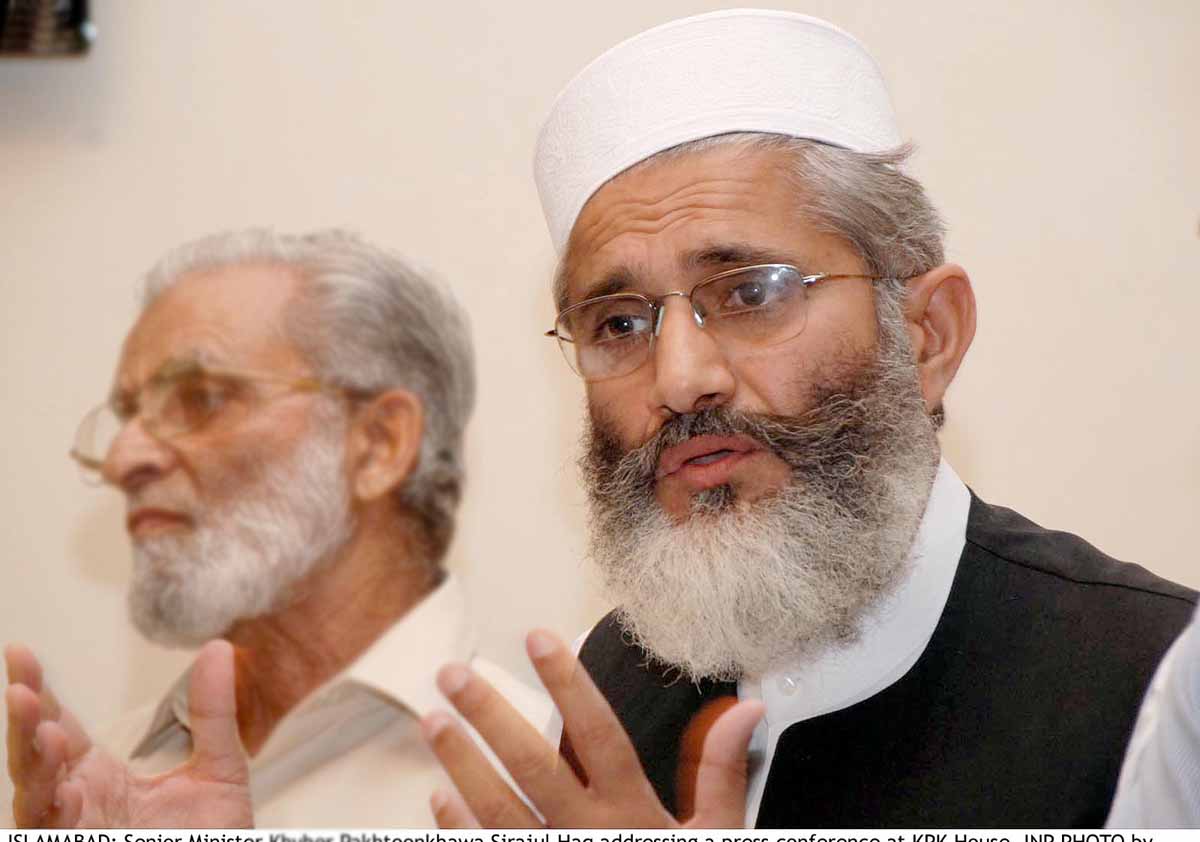 ---
LAHORE: Jamaat-e-Islami (JI) member Sirajul Haq has been elected as the new chief of the party for the next five years, Express News reported on Sunday.

31,301 members of the party were sent ballots, of which 25,533 members voted in secret balloting, with the majority voting in favour of Sirajul Haq.

JI leadership met at the party's central office today where the announcement was made. Haq will formally take the oath for his position as party chief on April 7.

Haq is currently the Finance Minister of Khyber-Pakhtunkhwa.

Munawar Hassan and Liaquat Baloch were also running for the position.


May Allah give the strength and forbearance to newly elected Ameer Jamaat e Islami brother Siraj ul Huq.

— Syed Munawar Hasan (RA) (@SMunawarHasan) March 30, 2014
Breaking: Siraj ul Haq has been elected Ameer Jamaat e Islami Pakistan for next 5 years.

— Dr Samia Raheel Qazi (@SamiaRQazi) March 30, 2014
COMMENTS (30)
Comments are moderated and generally will be posted if they are on-topic and not abusive.
For more information, please see our Comments FAQ