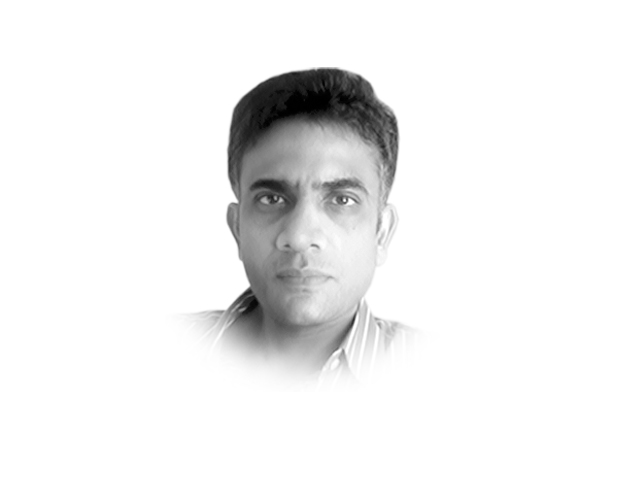 ---
It is generally accepted that Narendra Modi has run a campaign that has stayed away from communal references. His focus has been on attacking the incompetence and nepotism of the Congress, and to a smaller extent that of the regional forces, which are opposed to the Bharatiya Janata Party (BJP) in the states.

It is true that in taking this tack, Modi becomes overly aggressive in tone. He demands not only the defeat of the BJP's rival, but a Congress-mukt Bharat (Congress-free India). This takes political rivalry into the realm of enmity. The latest BJP online ad issues to Indians "the command to destroy the virus that has infected India for the last 60 years".

The BJP should be careful. Its record of whipping up emotions and then not being able to control the mobs that it has fired up is not very good. But his staying away from mischief was a relief. Until now.

This week, he again turned to a subject that he seems incapable of resisting, and one which will stir trouble in foreign policy once he takes charge.

Modi said at a rally: "Three AKs have emerged as the unique strength for Pakistan. One is AK-47, which has been used to cause bloodshed in Kashmir. The second is AK Antony, who informs parliament that people wearing the dress of the Pakistan Army beheaded our soldiers while our army says Pakistanis had done so." He demanded to know: "Who do you want to benefit with your statement?"




Then he went after someone he is beginning to see as a threat, Arvind Kejriwal, nicknamed AK-49 because he resigned after 49 days as chief minister in Delhi. Modi said: "The map on his party's website has shown Kashmir in Pakistan. A senior member of his party is shouting himself hoarse demanding plebiscite in Kashmir. Pakistan is dancing over their statements. These agents of Pakistan, enemy of India, you are speaking the language of Pakistan."

Why bring Pakistan into this? It is not a major issue in the election. It is not a major trading partner for India, and in no way an obstacle or even an irritant in India's path to growth. The unresolved problems with it are almost 70-years-old and not pressing in any way. The fact is that the atavistic Rashtriya Swayamsevak Sangh view of South Asian Muslims as being either traitors (Indian Muslims) or enemies (Pakistanis and Bangladeshis) is too ingrained in Modi for him to resist. For the BJP voter, Pakistan is to be conflated with Muslim, and that also brings in the poor Indian Muslim, who is guilty by association.

In every single election Modi has contested, and this is the fourth, he has brought up in some or the other manner, this instinctive dislike of his. He has rallied Gujaratis with attacks on 'Mian Musharraf' and 'Mian Ahmed Patel'.

On a TV debate, a BJP spokesperson said that this was not offensive in Hyderabad, where Mian is a sign of respect. I replied that this was not true in Gujarat, where the statement was made. For us, the word Mian is nothing other than a signal that the person is Muslim and different from 'us'.

Modi also clings to the cliched view of Muslims as polygamous and more fecund than Hindus. In one notorious reference, he used the phrase 'hum paanch hamare pacchhees' to riff on the 'hum do hamare do' population control line of the government. For Modi and other Sanghis, all Muslim males aspire to four wives and all those wives produce five children. This view also extends to Christians.

He informed Indians, most of whom did not know or care, that the chief election commissioner Modi thought was being too tough on him, was a Christian. He did this by referring to "James Michael Lyngdoh", a man previously known to Indians only through his initials.

Modi does not need to go the communal route in this election (though he has not needed that in the Gujarat polls either). The Congress is on the ropes and this is because of its record on corruption, legislation and governance. Modi is justifiably the man who is reaping the benefit of this. All opinion polls say he will win, differing only very slightly on his margins. So why stir up mischief where it is neither needed nor, in my opinion, productive?

Published in The Express Tribune, March 30th, 2014.

Like Opinion & Editorial on Facebook, follow @ETOpEd on Twitter to receive all updates on all our daily pieces.
COMMENTS (38)
Comments are moderated and generally will be posted if they are on-topic and not abusive.
For more information, please see our Comments FAQ