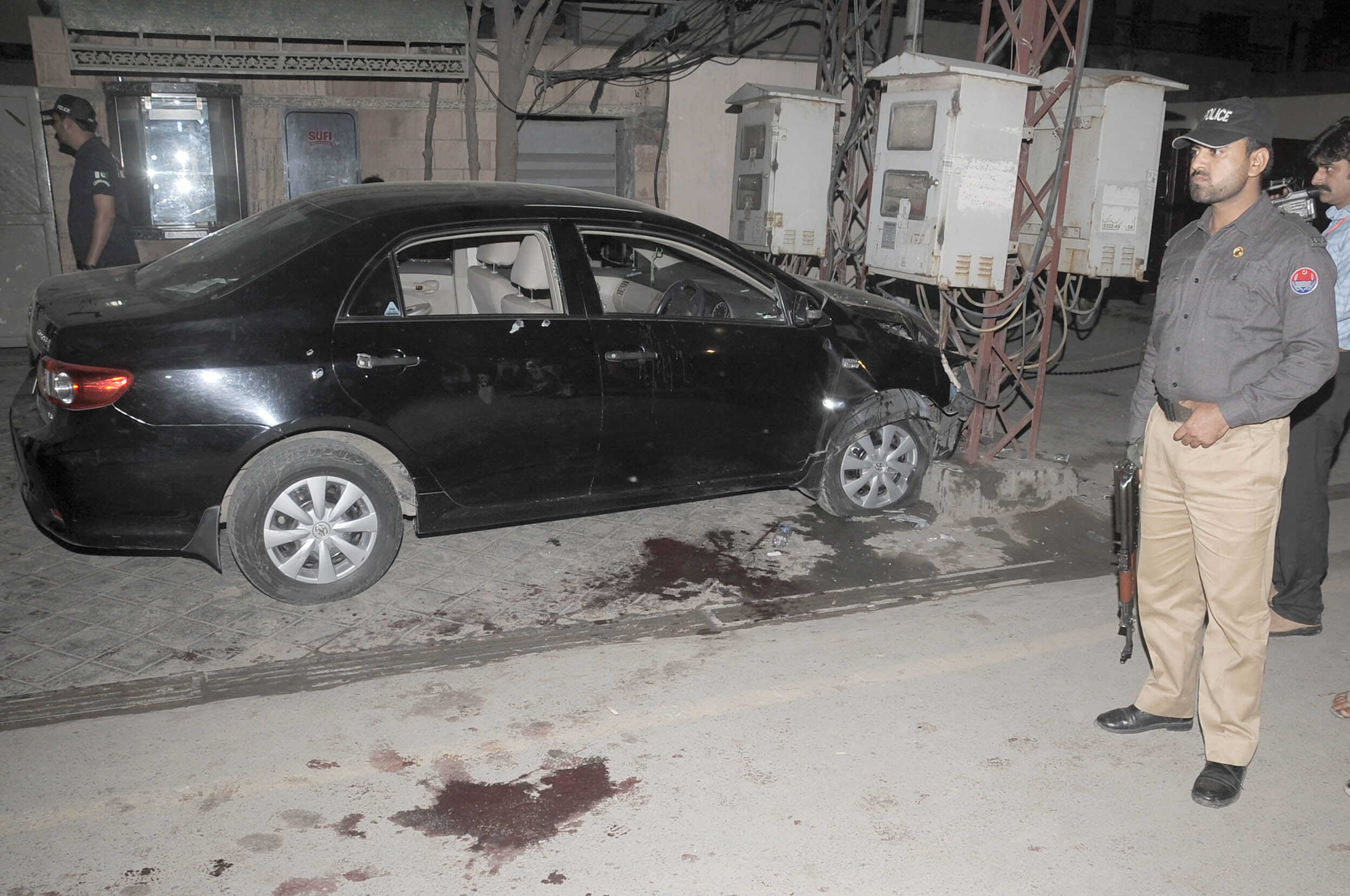 ---
Another voice of sanity was attacked on March 28. Another journalist assaulted. Another member of the Express Group family saw his life flash before his eyes. TV anchor and widely-respected analyst Raza Rumi may have survived, but his driver did not. It is an old tale told afresh. What remains to be said?

Shall we point out that this is the fifth attack on the Express Group in eight months, leaving four dead and many wounded and scores afraid for their lives? Shall we say that the previous attacks still await action by the authorities in Karachi, Peshawar and now Lahore? Shall we, once again, throw out the statistic of 47 Pakistani journalists having been murdered over the last decade in targeted attacks, or reiterate that, until March, not a single conviction had taken place — and that too without uncovering the larger conspiracy? Or, dear reader, shall we just close shop, keeping in mind that we are no longer safe telling the truth and the state clearly cannot, or may not want to, provide us protection or even justice? Shall we, once again, refer to the words of Prime Minister Nawaz Sharif just days ago wherein he pledged that his government would do all to protect journalists and ensure that perpetrators of such cowardly violence would be brought to book with the help of special prosecutors and other ways?

Shall we appreciate all the outpouring of support and condemnations from everyone in government to the media to civil society to international organisations — but point out that words do not protect our lives; neither do they console our near and dear ones or fix things for the families of Waqas, Khalid, Ashraf or Mustafa? Or should we promise you that we will continue on our stated mission to "defend the liberal values and egalitarian traditions we believe in" as we have for nearly four years now? Or tell you that this mission has cost us dearly, yet we have not, and will not, err from our stand? Or shall we just stop telling the truth; stop talking truth to power? Should Raza stop his show Khabar Se Agay? Shall we say that everything is well in this country of 180 million that was formed over six decades ago on the basis of so many promises and dreams, and for which hundreds of thousands left their homes and families? Shall we not condemn the violence and hate and bigotry and intolerance that have spread through this country's core like a cancer, threatening every institution and every individual?

Shall we complain to you that journalism is one of the great collective commitments of any society yet other news organisations, who are our brothers and comrades in this noble struggle, do not even report on the repeated assaults on our employees, just for the petty issue of competition? Or that we stood firm by journalist Wali Babar in this very paper in one of the largest exposes run on his murder despite him working for a "rival" organisation? Or tell you we question how can we hope for anything from the government when our own industry doesn't stand up for us?

Shall we point out that we are attacked for speaking the plain, unadulterated truth; and, at the same time, condemned, ridiculed and criticised for being soft when we step back for a brief moment to gather our thoughts after being threatened and assaulted time and again, with no recourse to justice or action? Or be hurt by the wild conspiracy theories about the attacks on Express? Shall we give you a disclaimer, in a "black-bordered box", confessing that we are afraid for our lives, that our families are afraid for our lives? And should we add in that box that we continue to do our job of telling the truth despite this fear, and that, had we been "cowed into silence", Raza's car would not have been bathed in bullets on one of the main arteries of Lahore?

Published in The Express Tribune, March 30th, 2014.

Like Opinion & Editorial on Facebook, follow @ETOpEd on Twitter to receive all updates on all our daily pieces.