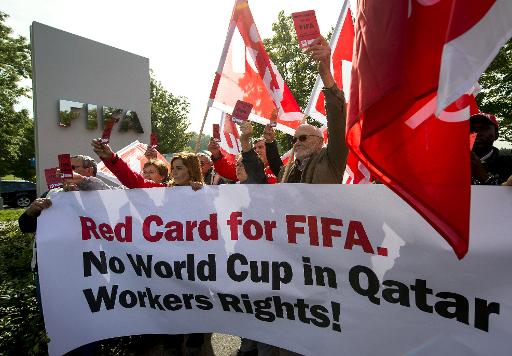 ---
DOHA: FIFA 2022 football World Cup host Qatar, criticised for the dire conditions of foreign labourers building facilities for the tournament, is holding a competition just for them, organisers said Saturday.

And the manager of a public relations firm in Qatar said the tournament is aimed at deflating accusations that Doha is mistreating the migrants building the venues for the World Cup.

"We care about the workers because they are the ones building the stadiums and facilities," said Nasser Kuwari.

Labour unions and rights campaigners say the migrant workers building the multi-million-dollar infrastructure for the World Cup facing difficult living and working conditions in energy-rich Qatar.

Amnesty International has they were being treated like "animals," and urged FIFA to press Qatar to improve the conditions of the labourers, most of them from South Asia.

And a report by the International Trade Union Confederation said as many as 4,000 workers might die on building sites before the tournament kicks off.

Qatar has dismissed that report as full of "factual errors" and published a list of guidelines aimed at protecting the rights of the expatriate workers.

It is against this background that competition in the "Workers Cup" began this month for the second year running, as 24 teams started squaring off until two of them reach the April 25 finals seeking a grand prize of 18,000 riyals ($5,000/3,623 euros).

The players, Asians and Africans mostly, are all migrant workers employed by construction companies, said Adil Ahmed, managing director of organisers QSports.

"We wanted to bring a programme that the workers can actually call their own," Ahmed told AFP.

On Friday FIFA accepted "some responsibility" over the welfare of migrant workers but its president Sepp Blatter told a Zurich news conference the football federation was powerless to intervene.