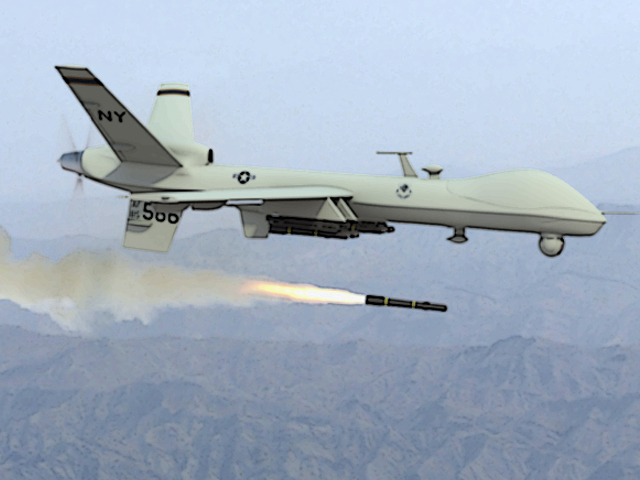 ---
ISLAMABAD: The United Nation's Human Rights Council (UNHCR) on Friday adopted a Pakistan sponsored resolution that urges member states to ensure that the use of armed drones comply with their obligations under international law, including the UN Charter, human rights law and international humanitarian law, in particular the principles of distinction and proportionality.

According to a release from the ministry of foreign affairs, the resolution was sponsored by Pakistan and it was adopted with an overwhelming majority.

The resolution further calls for convening an interactive panel discussion of experts on legality of armed drones as mentioned in the report of UN Special Rapporteur on the promotion and protection of human rights Ben Emerson.

The panel discussion is expected to take place at the 27th session of the Human Rights Council to be held in Geneva in September 2014.

The statement further claimed that the resolution was adopted as result of Pakistan's closely coordinated work with like-minded states to sensitise the international community on drones.

According to the foreign office, the adoption of this resolution would further strengthen the Pakistan's principled position that the use of armed drones is the in violation of international law.

In November, 2013 Pakistan had successfully included references on the use of drones in a UN General Assembly resolution that urged member states to comply with their obligations under international law.

US says UNHCR not a right place to discuss drones

Earlier on March 20, commenting on the resolution the US state department said that UNHCR is not the right forum for discussing us of armed drones.

"This particular resolution deals solely with the use of remotely piloted aircraft. We don't – we just don't see the Human Rights Council as the right forum for discussing narrowly focused – for discussion narrowly focused on a single weapons delivery system. That has not been a traditional focus area for the HRC, in part for reasons of expertise. We do not see how refinements to the text can address this core concern. We know others may have different perspectives, and we, of course, respect their right to do so," said US state department spokesperson Jen Psaki.
COMMENTS (11)
Comments are moderated and generally will be posted if they are on-topic and not abusive.
For more information, please see our Comments FAQ