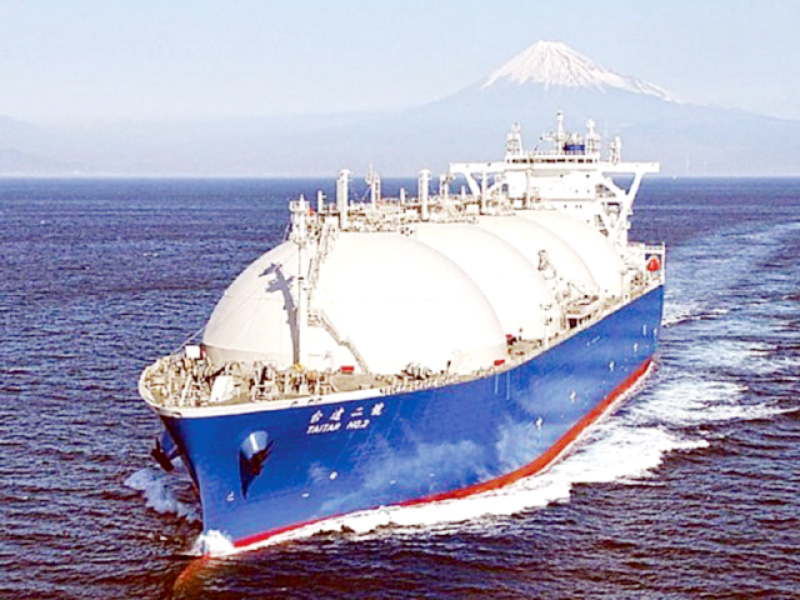 ---
ISLAMABAD:



In the absence of a free trade agreement with the United States, Pakistan cannot strike a liquefied natural gas (LNG) import deal with the world's sole superpower, limiting Islamabad's options on quenching its energy needs.




According to sources, the revelation was made during a recent meeting in Washington between US State Department officials and a Pakistani delegation led by Additional Petroleum Secretary Arshad Mirza. The delegation was told that to qualify for importing LNG from the US, Pakistan will have to improve its human rights record and law and order in the country. Only then can a country sign a free trade agreement with the US.

"Pakistan cannot import LNG from the US since it has not signed a free trade agreement with the latter… The US only signs an FTA with countries who meet certain security and human rights standards," a source quoted American officials as saying.

Some eight countries, including India, have already secured LNG import deals with the United States. Another 25 countries are currently negotiating with US officials over LNG imports.

While, according to a delegate at the meeting, Pakistan has not yet applied for an LNG deal with the US, the Planning Commission in a January 2012 report suggested purchasing LNG from the US to lower costs and meet the country's energy needs.

Washington has been pushing Islamabad to shelve the IP pipeline project in favour of the Turkmenistan-Afghanistan-Pakistan-India (TAPI) gas pipeline. At this stage, however, the TAPI pipeline appears a dream due to unrest in Afghanistan.

Insiders also believe that the IP project, which was at an advanced stage, has been all but shelved following $1.5 billion 'gift' to Pakistan from a 'friendly' nation, widely presumed to be Saudi Arabia.

"The only option left for the government is to pursue LNG import," an official said.

"But the government is focusing only on importing LNG from Qatar, which has quoted a high price of over $18 per mmmbtu… a price closer to that of furnace oil," he added. In contrast, the US Henry Hub has currently indexed the price of gas at $10 per mmbtu.

The official said Pakistan had missed the opportunity to purchase LNG on a cheaper rate from Qatar in the past. The country, he added, runs the risk of similar treatment by the US, which is projected to become the largest LNG exporter in the world.

US authorities, meanwhile, welcomed Pakistan government's move to import LNG from Qatar during the meeting in Washington, sources said.

Published in The Express Tribune, March 28th, 2014.
COMMENTS (12)
Comments are moderated and generally will be posted if they are on-topic and not abusive.
For more information, please see our Comments FAQ