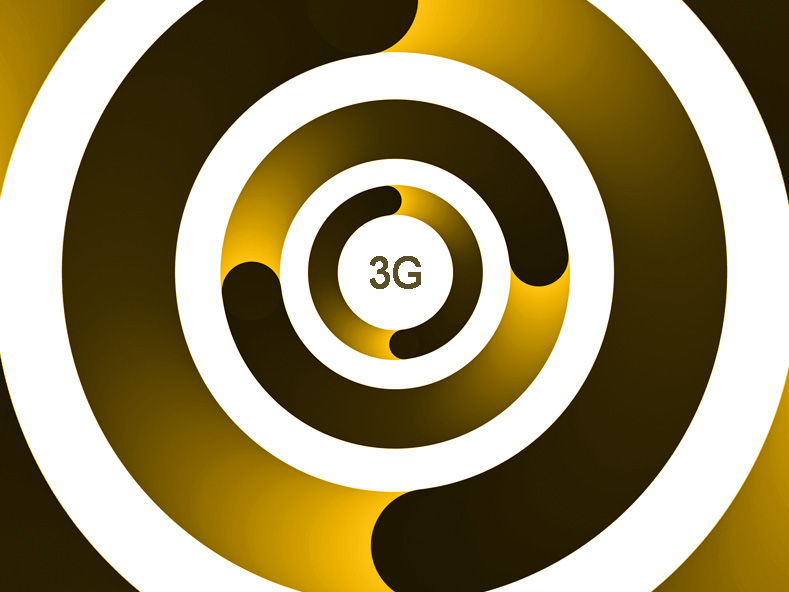 ---
ISLAMABAD:



One of the biggest questions asked when the arrival of 3G services is discussed is its benefit to the public purse.




While there is no official study available that could provide a credible assessment of the impact on economic growth and subsequent contribution in tax revenues, there is a report that gives a snapshot of the next five years. The study, conducted by UK's Plum Consulting, has its limitations but gives an overview of what is to come.




Plum Consulting is a specialised consulting firm offering strategy, policy and regulatory advice on telecoms, online and spectrum issues. It conducted the study last year but did not factor in fourth generation spectrum in its calculations.

What we know from Plum Consulting is that the overall size of the economy will grow by Rs380 billion to Rs1.18 trillion in the period up to 2020 after the roll out of 3G spectrums. The present size of Pakistan's economy is estimated at Rs26 trillion and a minimum addition of Rs380 billion means a positive impact of 1.5% of Gross Domestic Product (GDP).




Pakistan Telecommunication Authority Chairman Dr Ismail Shah said that the Plum study does give a broader trend. He said the rolling out of 4G spectrum will add another 20% in the GDP value assessed by Plum Consulting.

Plum Consulting says that economic studies have shown that there is a positive relationship between broadband penetration and GDP growth in both high and low income countries. Estimates of the impact of a 10 percentage point increase in broadband penetration on GDP growth rates range from 0.1% to 1.5%, with higher impacts found in lower income countries.

It added that the net present value of additional GDP over the period to 2020 is Rs1.18 trillion in the High Demand scenario and Rs490 billion in the Low Demand scenario. This is equivalent to an average 0.13 percentage points increase in the annual GDP growth rate over this period.

Plum Consulting observed that additional GDP could yield additional tax revenue for the government in the range of Rs23 billion to Rs70bn. It further said that in a high-penetration scenario, it could generate up to around 900,000 jobs by 2018, if spectrum had been released in 2013.

"As broadband is a general purpose technology it has the potential to bring significant benefits across the whole economy, and so we expect the release of spectrum for mobile broadband to have a positive impact on employment across agriculture, industry and services sectors".




Delays in the release of spectrum mean these benefits would be eroded and this results in a loss to both economic growth and employment creation. A two-year delay would reduce employment by 2018 by up to 185,000 and the net present value of the GDP impact would be reduced by up to Rs440 billion, meaning that the GDP would be lower by at least Rs5 billion per month over the next seven years.

If all goes well, the government plans to auction both 3G and 4G spectrum before the end of next month and it will take at least one year to roll out the services in major cities of the country.

The Plum has estimated the auction revenues from the 2.1GHz award in the range of Rs102 billion to Rs180 billion.

For last few years, mobile penetration growth in Pakistan remained in single digit due to slow economic growth, market maturity and availability of only 2G services in the market. Rural markets provide opportunities for the cellular mobile operators to increase mobile penetration in these areas in absence of next generation services.

The broadband penetration rate is quite low at only 1.5%. According to Shah, the 3G-enabled smart phones in Pakistan are roughly 10 million. But the industry differs.

The Plum has concluded that the broadband infrastructure and services contribute to economic growth and job creation. But, according it its assessment, the broadband take-up in Pakistan is low by international standards. Like other comparable countries, Pakistan has low fixed broadband penetration but, unlike others, the mobile broadband service is non-existent.

Minister of State for Information Technology Anusha Rahman says the actual impact of next generation telecom spectrum on economic growth will depend upon an accelerated digitisation in the country.

Published in The Express Tribune, March 24th, 2014.

Like Business on Facebook, follow @TribuneBiz on Twitter to stay informed and join in the conversation.
COMMENTS (2)
Comments are moderated and generally will be posted if they are on-topic and not abusive.
For more information, please see our Comments FAQ