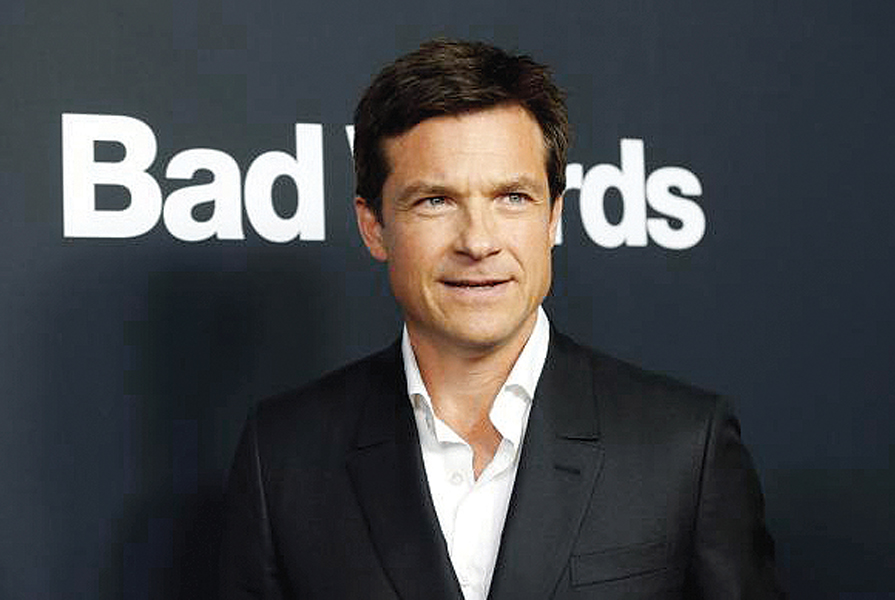 ---
LOS ANGELES: Spelling bees let children demonstrate their vocabulary prowess, though they are often rife with the drama of  rivalry, pushy parents and pint-sized competitors driven to their limits to recall archaic words.

For actor Jason Bateman's directorial debut Bad Words, the spelling bee is the stage for a middle-aged man with a meticulous plan for revenge by exploiting a loophole in the rules. "No one needs to see another spelling bee movie, that was a repellent to me when I read the script," Bateman said.

Bad Words, stars Bateman as Guy Trilby, whose revenge motivations are painstakingly uncovered by a hassled journalist, played by Kathryn Hahn, as he progresses through tournaments and befriends an adorable 10-year-old contestant.

For the child actor portraying Guy's new friend, Chaitanya Chopra, Bateman wanted "a kid who had an undeniable sunshine and light and ease and lack of fear, something that would perfectly counterbalance all the cynicism and darkness" of Guy. He chose Rohan Chand, an Indian-American from New York City who was 8 at the time of filming and had appeared in high-profile projects such as Showtime's Homeland TV series and last year's Lone Survivor film. "The innate quality he just has as a little guy, and that's what everybody really enjoys about him in the film, he's just so fresh and lovable," Bateman said of his co-star.

Bateman, 45, has been acting since the age of 10, when he was cast as James Cooper Ingalls in the TV series Little House on the Prairie, an experience that he said influenced the way he incorporated the child actors in Bad Words. "Michael Landon was a director of a lot of those episodes as well as an actor in all those scenes with me, so that's where I learned a lot of how I treated Rohan on the set," he said.

Bateman said he waited until now to make his directorial debut, drawing on his years of experience in front of the camera to find funding for the film. "It's hard to get somebody to write you a check for a few million dollars and say, 'Go make a movie.' It takes a lot of trust, and they've got to believe that you've got the know-how. That takes time to accrue," he said.

It was his leading role as Michael Bluth in the FOX television series Arrested Development, that the actor credits with changing how Hollywood perceived his talents. "It was something that was vital to where I am today. Without that, I don't know if I'd even be in the business anymore."

Published in The Express Tribune, March 17th, 2014.

Like Life & Style on Facebook, follow @ETLifeandStyle on Twitter for the latest in fashion, gossip and entertainment.
COMMENTS
Comments are moderated and generally will be posted if they are on-topic and not abusive.
For more information, please see our Comments FAQ