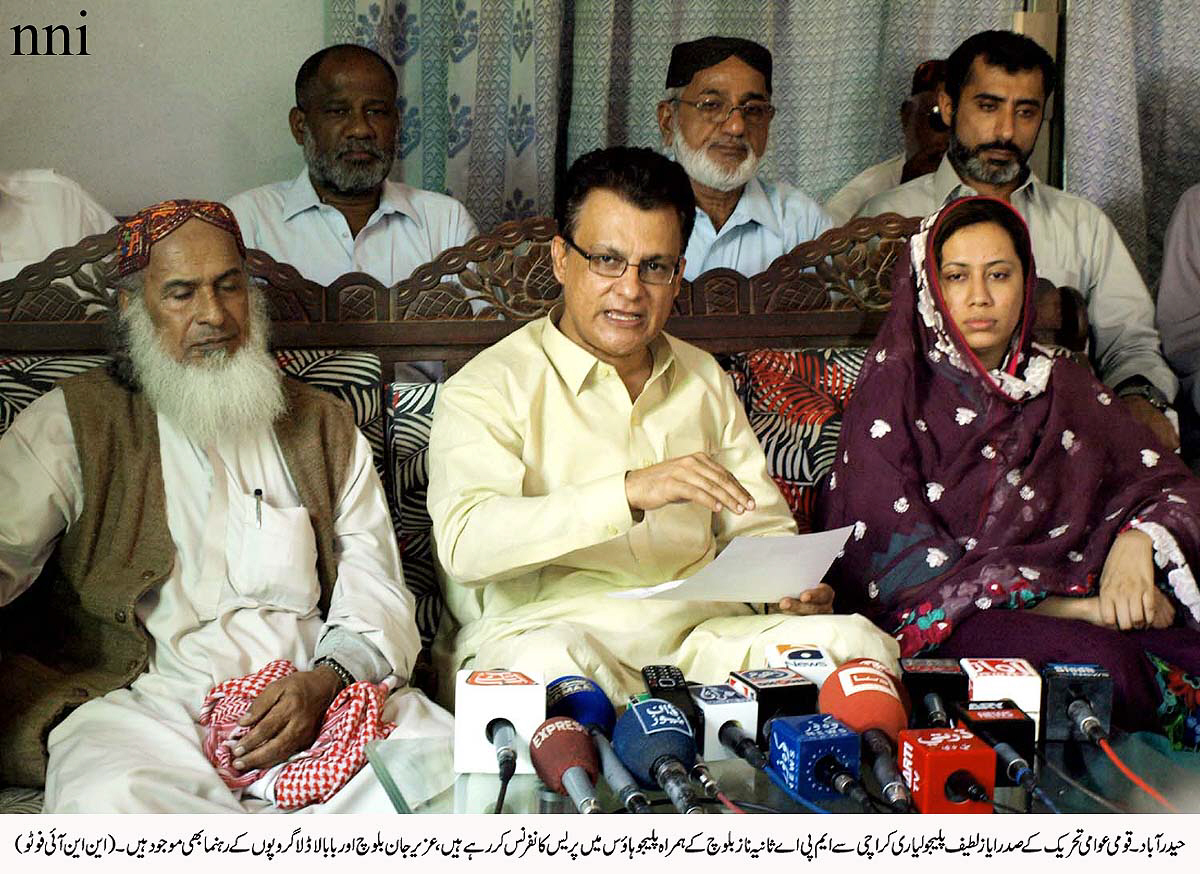 ---
HYDERABAD:



The violence-weary people of Lyari have finally been afforded some hope as the Uzair Jan Baloch and Baba Ladla groups declared a ceasefire on Saturday. The groups pledged to end all hostilities and abolish no-go areas, besides a host of other measures to end violence in the area.




"Both sides have decided to stop fighting and there will no longer be any no-go areas in Lyari," declared Sindhi nationalist leader Ayaz Palijo, who brokered the peace, at a press conference. MPA Sania Mirza, representing Uzair's group, and Molana Abdul Majeed Sarbazi, representing Baba Ladla's, sat by Palijo's side as he read out the details of the agreement between the two sides to the media.

The peace talks between the two groups started over a week ago with the help of Palijo, who held a joint meeting with the two sides, during which he spoke to Uzair and Ladla over the phone. "Both of them have authorised me to lead the peace initiative for Lyari," he claimed. "They have also approved the decisions taken in the meeting." The representatives of both sides want an end to the bloodshed and hope to see Lyari prosper.




"Baloch was made to kill Baloch and Lyari's peace was being destroyed for political motives under a conspiracy," said MPA Sania Baloch, while also supporting the ongoing targeted operation in Karachi.

Sarbazi also lamented the bloodshed that the area has witnessed in recent times and said that Lyari happened to be a very peaceful area in the past."Whenever there was a curfew in Karachi, Lyari remained unaffected by it."

A 13-member 'Lyari Ittehad Committee' has been formed to uphold the promises that have been made. The committee comprises of five members each from the two sides as well as three members of Palijo's Qaumi Awami Tehreek.

According to Palijo, the committee has been tasked with an array of responsibilities. "If there is any disagreement [between the two sides], it will  be brought before the committee for a peaceful resolution, rather than the sides resorting to violence," said Palijo.

Published in The Express Tribune, March 16th, 2014.
COMMENTS (4)
Comments are moderated and generally will be posted if they are on-topic and not abusive.
For more information, please see our Comments FAQ