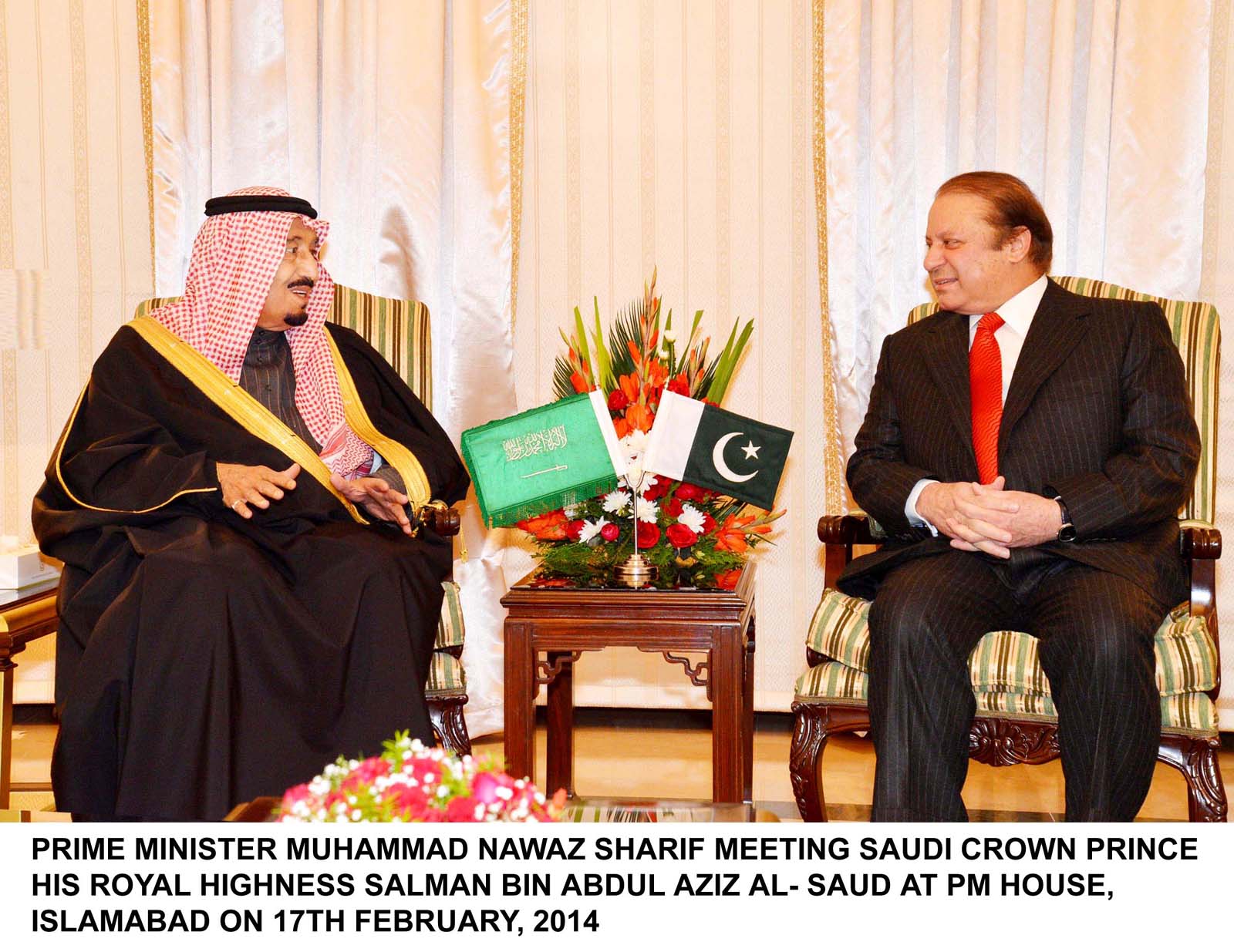 ---
ISLAMABAD: The "friendly Muslim country" that a beaming Ishaq Dar had referred to during his press conference on Wednesday, was revealed to be Saudi Arabia on Thursday, having loaned cash-strapped Pakistan $1.5 billion this week to shore up its reserves.

Pakistan had last month sought Riyadh's help to shore up its foreign exchange reserves and meet debt-service obligations and undertake large energy and infrastructure projects, Pakistani officials have told Reuters.

The cash injection boosted reserve figures and helped the rupee rise to a nine-month high against the greenback of Rs97.40 from 105.40 against the dollar between March 4 and 12. This is the strongest rally of the rupee in 30 years.

"On a personal guarantee of the prime minister, Saudi Arabia has given $1.5 billion, which has helped bail out the rupee," one senior Pakistani government official close to the deal told Reuters, requesting anonymity as he was not authorized to disclose the source and purpose of the funding.

The governor of the Saudi central bank declined to comment, and officials gave no details of the loan terms.

Another top official who is based in Lahore said the money went into an account known as the Pakistan Development Fund set up to channel money from "friendly countries" like Saudi Arabia and the United Arab Emirates.

"We have a promise of a total $3 billion, of which $1.5 billion has been received so far," the second official said. "Most recently, we got $750 million from the Saudis."

Prime Minister Nawaz Sharif has long enjoyed close relations with the Saudi royal family. After his second term as prime minister was ended by a military coup in 1999, he was sent into exile in Saudi Arabia.

Prince Alwaleed bin Talal, the Saudi financier and member of the ruling House of Saud, had dubbed Nawaz as "Saudi Arabia's man in Pakistan".

Pakistani Finance Minister Ishaq Dar confirmed on Wednesday that $1.5 billion was received under the development fund but declined to comment on the source.

"Why do you want to expose our friends?" he told reporters. "The countries who have helped us don't want us to disclose the source."

New fund

Dar announced the creation of the new fund on February 18, the same day Saudi crown prince and deputy prime minister Salman Bin Abdulaziz Al Saud concluded a three-day-visit to Pakistan.

Pakistan's new army chief, General Raheel Sharif, also met King Abdullah and top Saudi military commanders during a trip to the kingdom two weeks before the new account was set up.

Other high-profile Saudi visitors to Pakistan this year have included Saudi Foreign Minister Saud Al Faisal and Prince Salman bin Sultan, the country's deputy defense minister.

According to the finance ministry, gross official reserves - including the latest injection of $1.5 billion - stood at $9.52 billion on March 11. A third loan tranche of $550 million from the International Monetary Fund, expected before the end of March, will push reserves close to $10 billion.

Pakistan is expected to receive $150 million from the Islamic Development Bank in March, as well as $150-200 million under the Coalition Support Fund, reimbursements for assistance in the US-led coalition's Afghanistan war effort.

Pakistan has delayed its launch of Eurobonds worth $500 million to May and plans to raise billions of dollars in privatisation revenue by June.

The government also expects to raise over $1 billion through the auction of spectrum licences.

An increase in foreign investment and remittances by overseas Pakistanis has also helped lift the rupee. Remittances increased by 11 per cent to $10.2 billion during the first eight months of this fiscal year.

The finance ministry has also attributed the currency's recovery to punitive action against exporters withholding export receipts abroad and warnings to foreign exchange speculators.
COMMENTS (89)
Comments are moderated and generally will be posted if they are on-topic and not abusive.
For more information, please see our Comments FAQ