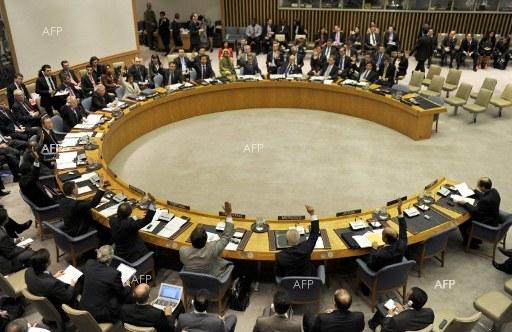 ---
NEW YORK: Western members of the UN Security Council on Monday sought to increase pressure on Russia over a quickly approaching Crimean referendum, but Moscow remained inflexible, diplomats said.

The pro-Russian parliament on the Crimean peninsula has convened a Sunday referendum to decide whether to break away from Ukraine and join Russia. The vote is regarded as illegal by both Kiev and the Western world.

"This meeting was really a call to Russia not to go down this road, to enter into a negotiation," said Gerard Araud, France's envoy to the United Nations. But, he said, "the Russians are not showing any sign that they are listening to us."

The meeting - the panel's fifth on the crisis in 10 days - was an informal gathering requested by Ukraine, whose UN representative Yuriy Sergeyev was in attendance. "The situation is worsening by the day... there is a sense of urgency," said Araud.

"If Crimea should be annexed by Russia it would be very serious and have a lot of consequences in international relations," he added. Russian UN Ambassador Vitaly Churkin reiterated that "Russia will fulfill its historical responsibility" towards Crimea, Araud said.

British UN envoy Mark Lyall Grant said he didn't see "a softening of Russia's position but a growing isolation and increased pressure on Russia." He said Ukraine's ambassador emphasized that the referendum was illegal and "almost all member states felt this referendum will be illegal."

"It is clear that a free and fair referendum cannot be organized when Crimea is controlled by Russian troops," he said. "We continue to call for a deescalation and international monitors," Lyall Grant said.

The Security Council has so far failed to adopt a common position on the crisis. Moscow, a permanent member, can use its veto to block any decision by the body.
COMMENTS
Comments are moderated and generally will be posted if they are on-topic and not abusive.
For more information, please see our Comments FAQ