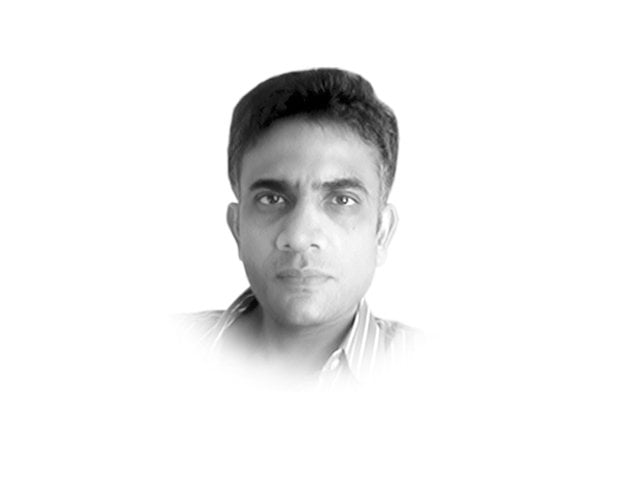 ---
For someone who speaks a lot, Narendra Modi reveals very little about his actual views. He has preferred not to be interviewed by the press to the extent that a leader of his position should be open to doing, though he isn't alone here. The two Gandhis and the chief ministers of many other states are also similarly reluctant. And when Modi is interviewed, for instance as he was brilliantly by Rajdeep Sardesai a couple of years ago, he remains silent on questions he would rather not answer. This is why, an interview he gave to the editor of Urdu Nai Duniya around the same time is so important.

Modi spoke to the editor, Shahid Siddiqui, a Samajwadi Party parliamentarian, for an hour and a half. The news from this interview centered around Modi's dramatic statement that he should be hanged if found guilty of the riots (since when do the accused decide their own punishment?). What went relatively unnoticed were the other things Modi spoke about. I was reading the interview, whose text is available in full in Urdu on the publication's website (urdunaiduniya.com) and noticed these three things worth sharing.

The first, most troubling aspect is his uneasy relationship with Indian Muslims. The interviewer asks him whether he dreams of Akhand Bharat, or undivided India, a concept that the Rashtriya Syawamsevak Sangh (RSS) talks about. This was a valid question because a report in 2010 quoted the current RSS chief, Dr Mohan Bhagwat, as saying: "We should start thinking how to be Akhand Bharat once again," he said. The report added that "Bhagwat pointed out that all nations, including China, Russia and America, made no secret of stretching their land by harbouring expansionist tendencies in the national interest — and to be stronger nations".

"It is only this country where her own citizens live like refugees away from their homeland," he said with respect to the Kashmiri Pandits. "Land," he said, "is an important factor in today's geo-politics." The report said that "this is not the first time that the Sangh has articulated the Akhand Bharat idea. The previous RSS chief, KS Sudarshan, had made this pitch on several occasions, particularly with regard to the Kashmir imbroglio."

When asked the question, Modi turned the thing around. He felt it was a Muslim conspiracy, saying: "Jo samrajwadi zehniyat ke log hain, wo Pakistan main Akhand Bharat ki tehreek chala rahe hai. Pakistan se tehreek chal rahi hai ke Pakistan, Hindustan aur Bangladesh ek ho jayein takey yahan Muslim aksariyat ho jaye. Aaj kal aap logon ke moonh mein bhi paani aa raha hai. Woh iss liye ke aap Akhand Bharat ke naam par Muslim aksariyati desh banana chahte hain. Sab mussalmanon ko ikhatta kar ke Hindustani mussalmanon ko aage rakh kar tanao paida kiya jaye — aap ka bhi yeh sapna hoga?"

(People who think of empire are talking of Akhand Bharat. In Pakistan, there is a movement to unite Pakistan, India and Bangladesh so that Muslims are in a majority. Your mouths are watering these days at the prospect of creating a Muslim-majority nation in the name of Akhand Bharat. And getting all Muslims together, with the Indian Muslims at their head, to create strife. Isn't this a dream of yours?)

These are not the words of a responsible man. We cannot imagine associating any of our former prime ministers with this sort of nonsense. It is amazing that Modi has got away with this.

The second aspect, which continues with the conspiracy theme, to be observed is that Modi tends to make sweeping judgments, and buys into the idea that the world is against him. That he stands alone.

He tells Siddiqui that: "Media ne mere khilaf jhoot phailane ka theka liya hua hai." (The media has taken upon itself the responsibility of spreading lies against me).

It is possible that many in the media have it in for Modi or are paid stooges. But many are not. And perhaps, it is also true that errors of fact creep into the reporting on Modi as it tends to creep into reporting on anyone else. But does that show conspiracy? For Modi to think that the media exists to get him is strange and unsettling.

The third aspect is how full he is of himself. At one point, talking of all the good work he has done, he says: "Hum khud apne liye challenge hain, kyonki hum ne maiyaar itna buland kar diya hai ke log hamare maiyaar par hamien napte hain. Modi 16 ghante kaam karta hai, to log kehte hain 18 ghante kyon nahin karta? Logon ki (expectation) Narendra Modi se bohat ziada hain. Hamein khud apne record todne padte hain."

(I am a challenge for myself, because the benchmarks I have created are so high. If Modi works 16 hours, people will ask why he doesn't work 18 hours. People expect a lot from Narendra Modi. I am required to break my own records).

Again, it is not easy to swallow the idea that someone so full of petty bombast is the prime ministerial candidate of the party most likely to win the next election.

It is a shame that the noise over his 'hang me if I am guilty' statement should have drowned out the interview's more significant bits.

Siddiqui was dropped by the Samajwadi Party after the issue was published, on the grounds that he favoured Modi. This was a shame too. It is a great interview.

Published in The Express Tribune, March 9th, 2014.

Like Opinion & Editorial on Facebook, follow @ETOpEd on Twitter to receive all updates on all our daily pieces.
COMMENTS (31)
Comments are moderated and generally will be posted if they are on-topic and not abusive.
For more information, please see our Comments FAQ