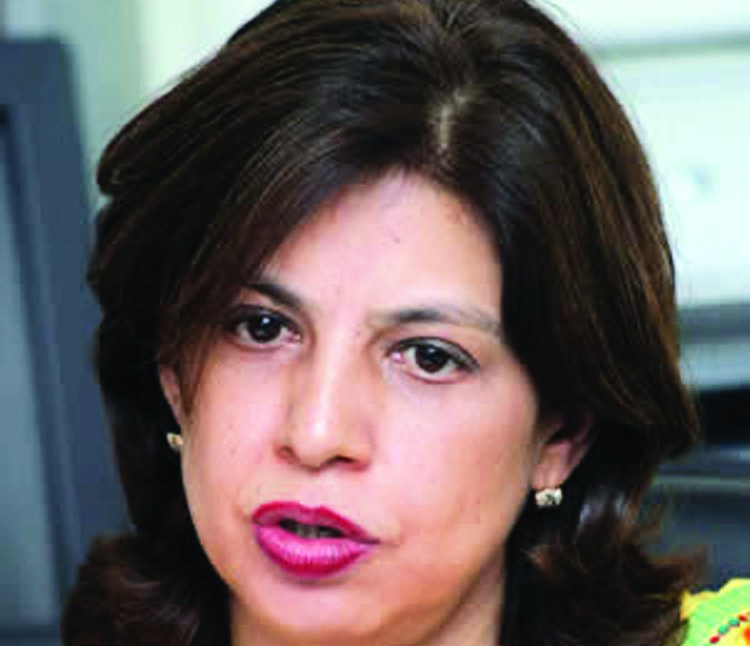 ---
ISLAMABAD: Pakistan on Thursday said that while it would facilitate reconciliatory talks in Afghanistan, it clarified that it was playing no role behind the scenes.

The foreign office spokesperson during the weekly briefing on Thursday said that the reconciliation process has to be Afghan-led and Afghan-owned.

"We will give whatever assistance Afghanistan requests us for and whatever we can possibly do."

However, she pointed out that Pakistan was not involved behind the scenes. "Behind the scene, we are not involved."

Asked about securing the Western border with Afghanistan about the post-2014 scenario, the spokesperson said it is not clear what will happen beyond 2014 but Pakistan hoped to see reconciliation efforts that would stabilise the country.

"Whether there will be a draw down or complete withdrawal."

"Elections are going to take place, hopefully peaceful elections."

She added that Pakistan hoped there would be national reconciliation efforts which would help stabilise the situation. "We do not want to see and it is our hope as well there will be no civil war in Afghanistan which would have very serious impact on Pakistan," and hoped to avoid a doomsday scenario.

"We are in contact with the Afghan authorities as well for better management of our border. Our Secretary Interior was in Afghanistan and he had very useful discussions," and both are working on initiatives that would ensure that our border is managed and monitored better.

Kashmiri students welcome to study in Pakistan

Responding to reports that some Kashmiri students were facing legal prosecution for celebrating Pakistan's Asia Cup victory over India, the foreign office spokesperson said that these students were Kashmiris celebrated Pakistan's victory as they always do among other Indians

"I do not have corroborated information but if these Kashmiri students wish to come and pursue their studies in Pakistan, our hearts and our academic institutions are open to them."

Asked about the sedition charges brought against those students, the spokesperson said it was unfortunate. "Sedition charges for cheering a team in a cricket match? It is very unfortunate!"

Kidnapped Iranian guards

Asked about the action taken by security officials to recover missing Iranian guards, the spokesperson said that Pakistan still has not been able to establish if they were actually brought into Pakistani territory.

"We are in contact with the Iranian authorities. A task force was established after the border committee meeting. They are exchanging information. Search operations have also been conducted."

She said that reports of the guards being recovered was deemed inaccurate by the Iranian government and the embassy in Islamabad.

About the pipeline, she refuted reports that a third party was interested in jumping in.

Ambassador, commercial attaché in Stockholm recalled

In an unusual move, the foreign office on Thursday confirmed that government had recalled its ambassador and commercial attaché from Sweden following an internal probe over the mission's performance.

"Yes, the Ambassador and the Commercial Attaché have been called back. There were some administrative issues for some time which were affecting the Mission's performance. "

The spokesperson explained that an investigation team had been sent by the Prime Minister himself to probe the mission and fix responsibility.

"As a result of that investigation, it was decided that both would be recalled."

On replacements, the spokesperson said that it may take at least three weeks to appoint a new ambassador.

"The process for appointment of a new Ambassador would start now but obviously, it takes time. There would be a recommendation and then we would seek agrément. Ambassadorial assignments are announced only after receiving agrément from the host governments which makes the appointment final."

Asked about any disciplinary action that could be taken against the recalled Ambassador, the spokesperson said that action had already been taken.

"There were not any activities that would require action against him. There was an Administrative issue. Investigations have already been conducted and action has been taken as a result of those investigations."

No arms race

Refuting the notion that Pakistan wants to engage in an arms race in the region, the spokesperson said that what arms Pakistan does purchase is with a view towards conventional stability, and the visit of the Chinese military personnel was part of that.

"While we do not want to indulge in an arms race and spend our meager resources on buying arms, at the same time we cannot be completely oblivious to what is happening in the region. We have to keep a level of conventional stability," she said adding that Pakistan's defense acquisitions should be seen in the regional context where India is now the largest arms buyer in the world.

"We have no intention of doing that but for maintenance of peace and stability in this region, it is important that we maintain some level of symmetry."

On Saudi Arabia, she said that Pakistan currently offers training to Saudi military in Pakistan and in Saudi Arabia. She added that they were also exploring joint production of some arms with the Arabian Kingdom, but this would not include the JF-17 multi-role aircraft.

JWG with India

About the meeting in Delhi that was held on Tuesday, the spokesperson said that the discussions were constructive.

"The two sides reviewed the CBMs related to trade and travel across LoC," where the status of the detained driver from the Pakistani was sought. "If he is detained in Indian administered Kashmir then the investigations into the allegation that there were contraband items in the cargo, would be difficult to hold."

"It may mean that an innocent person is punished and those who are responsible, if indeed it happened, for this heinous crime would go scot free."

She pointed out that the practice has been, in case of intra-Kashmir trade and travel, all matters that arose used to be resolved at the local level.

"India's action has raised some questions of jurisdiction and jurisprudence. We have left these points with India and they said they would come back to us on that."

She rejected reports where it was claimed that the Prime Minister hinted at the involvement of Indian spy service RAW in the F-8 attacks in Islamabad.

Threats in the capital

The spokesperson said that after on Monday, more precautionary measures are being taken across the federal capital. "We have not received information of any specific threat to the diplomatic community neither have we received any special requests from them for enhanced security. We have taken all necessary measures in any case."

Qatar in trouble with GCC

Asked how Pakistan would balance relations with Qatar and the Gulf countries who had withdrawn their ambassadors from it, the spokesperson said that the matter was their bilateral concern.

"Withdrawal of Ambassadors by three member countries from a fourth member is their bilateral matter. We would not comment on that.

We have good relations with all of them and we would continue to maintain them."

Son of Consulate staff killed in Bahrain

Commenting about the terror attack in Bahrain in which a Pakistani was killed, the spokesperson said that while they would not comment on it, but confirmed that the Pakistan killed was the son of a Consulate staffer.
COMMENTS (4)
Comments are moderated and generally will be posted if they are on-topic and not abusive.
For more information, please see our Comments FAQ