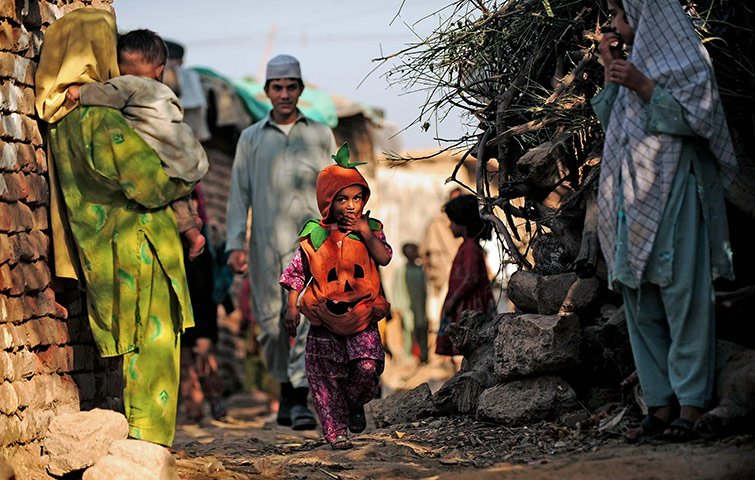 ---
ISLAMABAD: A safe heaven for kidnappers, terrorists and other criminals, slums in the federal capital have become a nuisance for law enforcement agencies and the city administration.

Around 98,000 people are illegally living in 24 slums of the federal capital, said an official in the Ministry of Interior. Illegal residents also include foreigners, including some with criminal records and whose activities are being closely monitored by law enforcement agencies, said the official.

"Mostly Afghans, they don't have any legal documents authorising their stay." The official said that so far two to three slums have been cleared of illegal residents but there were still other slums which were yet to be cleared as greater caution was needed.

Another official source said that there were reports that criminals were residing in slums near Bari Imam and Sector G-12 and Bara Kahu and an operation against them was under consideration.

The source said that many among them have connections with certain organisations and Interior Minister Chaudhry Nisar Ali Khan himself was looking into the matter. He said that the Islamabad Police have been ordered to launch a crackdown on them, besides setting up pickets around these slums to monitor their activities.

Some of these slums are situated in sectors F-6, F-7, G-6, H-9, H-10, I-9, I-10, and I-11. These slums also include Musharraf Colony G-8, Miskeen Colony G-8, Shopper Colony G-7, Allama Iqbal Colony G-7, Gora Colony H-9 and several other areas.The source said that the administrations of the Afghan refugee camps have been strictly directed to disallow them from leaving the camps without permission.

Meanwhile, the Islamabad Capital Territory (ICT)  administration has also been asked to approach the UNHCR for repatriation of Afghan refugees residing in the capital.

The official said that a survey has been conducted in kachi abadis for taking action against illegal residents including foreigners.

When contacted, an official of Islamabad Police said, "The special branch of the police has submitted its report to high-ups regarding potential security risks from these slums. A joint security plan has been devised by the Islamabad and Rawalpindi police to jointly conduct search operations against suspects, he added.

Published in The Express Tribune, March 3rd, 2014. 
COMMENTS (3)
Comments are moderated and generally will be posted if they are on-topic and not abusive.
For more information, please see our Comments FAQ