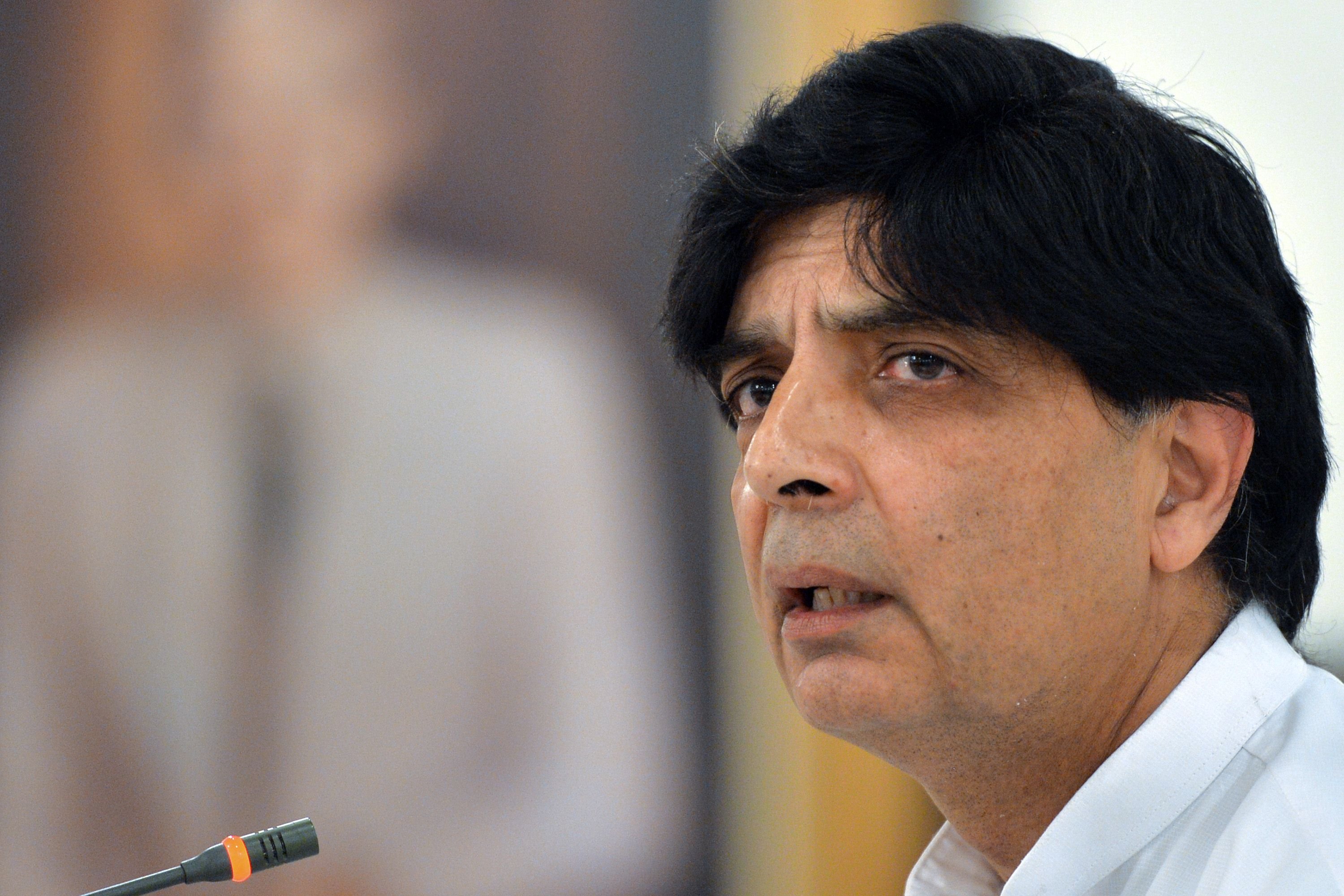 ---
ISLAMABAD: Interior Minister Chaudhry Nisar Ali Khan in a press conference here on Thursday said that the committee nominated by the TTP for the duration of the ongoing talks is inclined towards bringing peace in the country, Express News reported. 

However, Nisar said that Prime Minister Nawaz Sharif has stated that due to the circumstances prevailing in the country, pursuing the talks further would not be advisable, adding that terrorism and the talks cannot take place simultaneously.

Defence Minister Khawaja Muhammad Asif also patently stated that "terrorism and negotiations cannot go together".

Commenting on the security situation in the capital and throughout the country, Nisar said the government has tried its best to counter all terrorist threats to Islamabad and, as a result, since June 2013, there has only been one terrorist attack in Islamabad, that too in the suburbs.

Nisar said that the "threat perception" of the citizens of Islamabad has also decreased significantly.

The interior minister said that in the next few months, 1,500 security cameras will be installed throughout the capital and security agencies will be armed with weapons imported from China.

He said several other areas such as Murree Road and The Mall that are being linked to Islamabad will be included in the new security project.

Nisar said the National Counter Terrorism Authority (NACTA) would be established soon, after approval of the cabinet, and the Rapid Response Force would be replicated in the provinces.

He stressed that the country should be "technologically secure", adding that the intelligence agencies in Pakistan are the "unsung heroes" of the country.

He also said that the country has been in a state of insurgency for the past 7-8 years and the government has done its best to keep the whole country safe.

Nisar also shared that the British government has called for help to solve the Imran Farooq murder case.
COMMENTS
Comments are moderated and generally will be posted if they are on-topic and not abusive.
For more information, please see our Comments FAQ