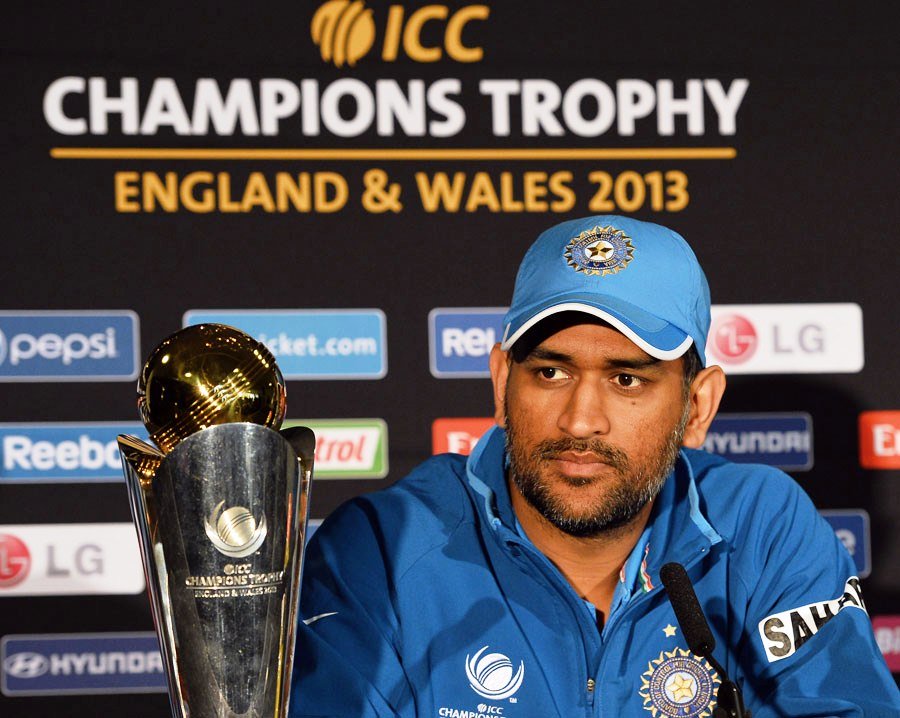 ---
NEW DELHI: Beleaguered skipper Mahendra Singh Dhoni was put on notice by his predecessors on Wednesday after India suffered yet another away series defeat, with one of them calling his leadership "obnoxious".

The 1-0 loss to New Zealand on Tuesday was India's fourth consecutive series defeat abroad and followed a 4-0 drubbing for Dhoni's World Cup champions in the preceding one-dayers.

India have now lost 10 of their last 12 Tests abroad, the other two were drawn - a record that included two successive 4-0 whitewashes in England and Australia.

As the media trained its guns on Dhoni, former captain Sourav Ganguly said his Test captaincy was "obnoxious", while Rahul Dravid hinted his strategy was too timid to win in the five-day format.

Both, however, wanted him to remain Test skipper until next year's 50 over World Cup in Australia and New Zealand, while another ex-captain Sunil Gavaskar stressed that a leader was only as good as his team.

"If the World Cup was not less than a year away, I would have agreed that Dhoni needed to be removed as captain," Ganguly told the Headlines Today news channel.

"His Test captaincy has been obnoxious. But changing captains now will unsettle the team. His place is not in doubt in Test cricket, but Dhoni needs to set the overseas record right."

Dravid agreed with the perception that Dhoni was a defensive captain, saying he needed to take risks if he wanted to win Test matches abroad.

Dhoni was widely derided for his defensive field placements in New Zealand which also followed claims he blew the chance of a rare overseas victory in South Africa in December by failing to go for the jugular.

"I think he's got to realise this very quickly, that if he wants to win Test matches abroad, he's got to risk it all," Dravid told the Cricinfo website.

"He's got to take that chance that he's going to have to lose some Test matches. The only way you can win abroad is to take a few risks, take a few gambles."

However, Dravid added that Dhoni's leadership in Tests must be assessed after the Test tours of England and Australia that preceded the World Cup Down Under in February-March next year.

"I see these tours as Dhoni's opportunity to redeem what has been a pretty poor overseas record for him as captain," Dravid said.

"I think he deserves the right, the chance to play out this year, and assess it at the end of the Australian series. End of that series, we will really know where Indian cricket stands and where Dhoni stands, both as a player and as a captain."

Gavaskar, who was a television commentator on the New Zealand tour, rubbished suggestions that it was time to ease the workload on Dhoni, who leads India in all three formats.

"A captain can do very little if you don't have a bowling attack. Generally a captain is only as good as his team," the former opener told NDTV.

"He is winning handsomely in India and, therefore, it's very difficult to say to him, okay thank you, you won in India, but sorry your overseas record is not good so we are going to change the captain. That kind of thing doesn't work."

The most scathing media comment came in the Hindustan Times, who wanted both Dhoni and coach Duncan Fletcher sacked.

"Can there be any excuse for losing a series against this New Zealand side?" the paper's sports writer Sanjeev Samyal asked.

"The Dhoni-Fletcher combination has simply not clicked. The great Australian captain, Ian Chappell, has always insisted that captains have a shelf life. Indian selectors have to take this view seriously.

"Even to the extent of the risk of destabilising the team with just 12 months to go for the World Cup, it's time for Indian cricket board and selectors to bite the bullet when it comes to the senior team management."
COMMENTS (4)
Comments are moderated and generally will be posted if they are on-topic and not abusive.
For more information, please see our Comments FAQ