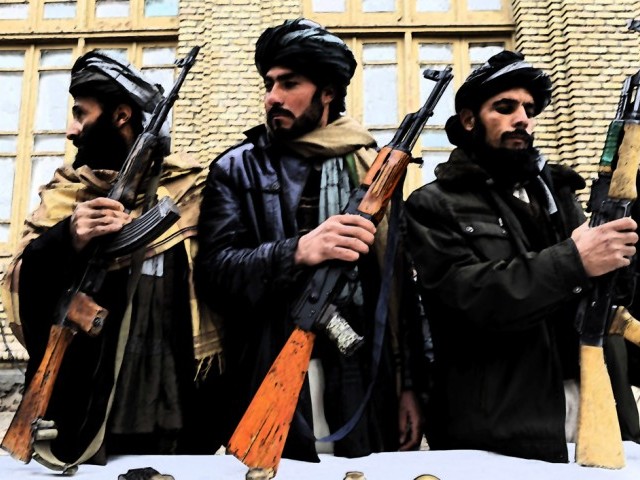 ---
ISLAMABAD: Afghan Taliban condemned the ongoing peace efforts launched by one of their Dubai-based leaders as "anti-jihad and a move to favour the US and its puppets" on Wednesday.

President Hamid Karzai had welcomed the peace initiative by Agha Jan Mutasim, a former Taliban cabinet minister and a close aide of Mullah Omar, and had described the move as a good omen for the political setup in Afghanistan.

However, the Taliban in their first formal reaction disowned the Dubai peace process and said that they have nominated specific negotiators and have a political office in Qatar.

"The Islamic Emirate of Afghanistan reiterates to all stakeholders that it has neither entrusted Agha Jan Mutasim with a responsible position nor can he represent it," said Taliban spokesperson, Zabihullah Mujahid.

"The Islamic Emirate considers [Mutasim's] current activities and actions against the principles of sacred jihad and they are benefiting only the invading Americans along with their servants," the spokesman said.

Mujahid said in a statement there has not been any meeting in Dubai of the Afghan Taliban or on its behalf, nor has it been in contact or with the Kabul government or the High Peace Council.

Mutasim had announced an interest in intra-Afghan dialogue last week, stating that the Afghan Taliban are ready to talk to the administration of President Hamid Karzai, a stance totally different from the Taliban's previous policy.

He had told The Express Tribune this week that his recent meeting was attended by seven former Taliban ministers and several top military commanders and former Taliban diplomats.

A member of the Afghan High Peace Council had confirmed to The Express Tribune that a council's delegation is currently engaged in talks with Mutasim in Dubai.

The presidential palace in Kabul had said that Karzai is hopeful that this peace process will succeed and that he wishes that all Taliban leaders will join the dialogue process in Afghanistan to ensure peace in the country.
COMMENTS
Comments are moderated and generally will be posted if they are on-topic and not abusive.
For more information, please see our Comments FAQ