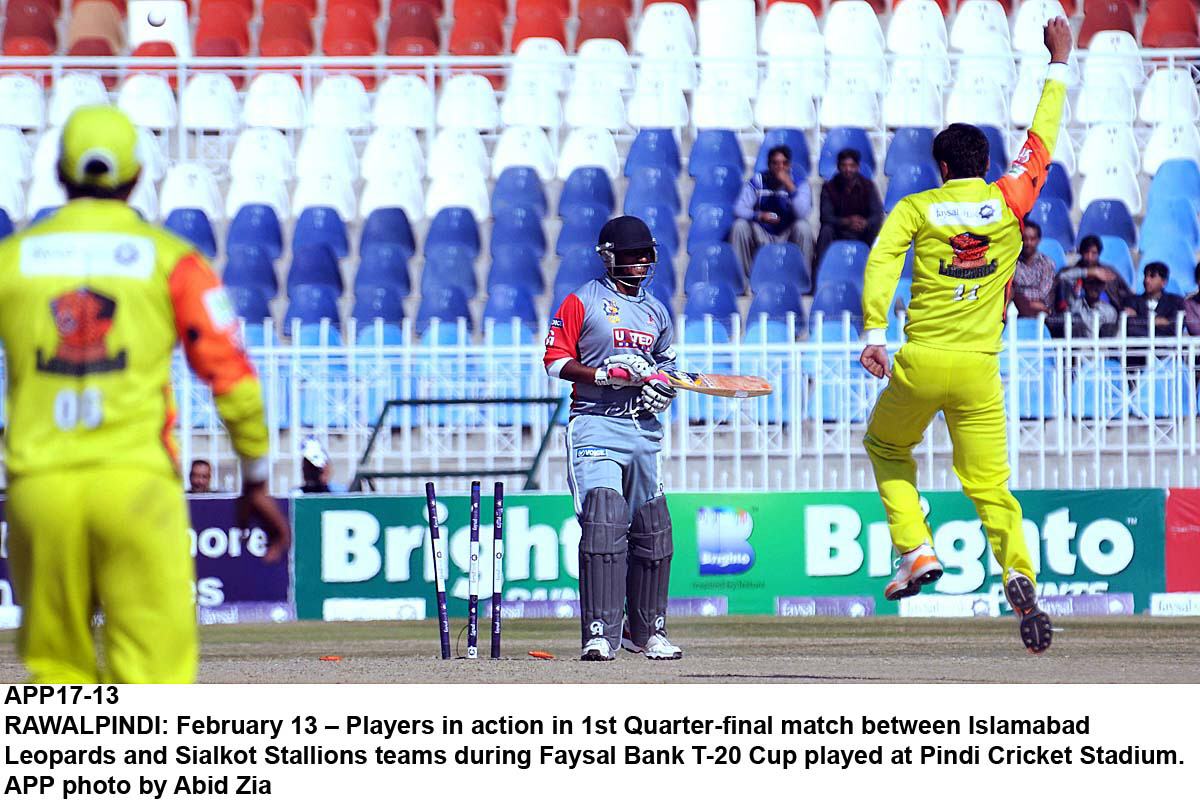 ---
RAWALPINDI: Former captain Shoaib Malik on Thursday admitted that the Pakistan Cricket Board (PCB) was looking into allegations of match fixing in the Faysal Bank Twenty20 match between Sialkot Stallions and Karachi Dolphins.

Talking to media at the Pindi Stadium in Rawalpindi on Thursday, Malik said the PCB has barred him to say anything on the matter in the press. "I have a lot to say but I cannot due to the PCB."

The Stallions had lost their group match against the Dolphins on Tuesday having secured progression into the next round. Stallions failed with their pace during the power-play and as a result were all out for 91 in 19.4 overs.

The former Pakistan team captain said the Sailkot Stallion players had been awake till 6:00 am in the morning because of the allegations leveled on the team and therefore couldn't concentrate on their quarter final match against Islamabad Leopards on Thursday.

The Federal Capital's team, Islamabad Leopards, proceeded to thrash the Stallions in the first quarter final by seven wickets and qualify for the semi-finals of the T20 Cup.

The Stallion's team had also staged a protest in their quarterfinal match on Thursday, demanding that the management remove former cricketer Basit Ali, who had alleged that the match between the Stallions and Karachi Dolphins was fixed.

The management complied and removed Ali from the commentary box, allowing the match to continue.
COMMENTS
Comments are moderated and generally will be posted if they are on-topic and not abusive.
For more information, please see our Comments FAQ