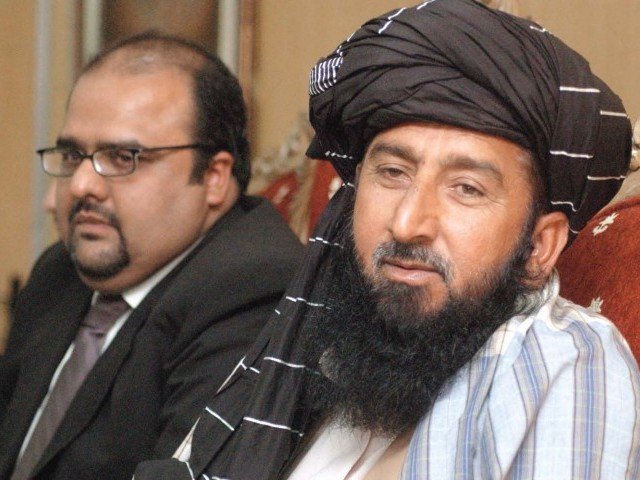 ---
ISLAMABAD: The family of a kidnapped Pakistani anti-drone campaigner spoke on Tuesday of their fears for his safety, as his lawyer pointed fingers towards the government.

Karim Khan was picked up by the security forces from his home in Rawalpindi on February 5, according to his legal team, just days before he was due to testify before three European parliaments.

The freelance journalist was also fighting a legal case in which he had named both the CIA's former station chief and the government of Pakistan for their roles in the US drone programme in the country's tribal areas.

Khan's brother-in-law Dil Bar Jan, who lodged a police report over the disappearance, said the family was very worried about what would happen to him.

"We haven't done anything that is anti-state, nor do any of us have bad intentions towards anyone," he told AFP. "We're from an educated family, we're all government employees, I myself am a teacher. We can't think of doing something wrong."

A court has asked police to produce Khan, who is in his fifties, on Wednesday. His lawyer Shahzad Akbar said he was pinning his hopes on public pressure to force the government to release him.

"This is a completely illegal disappearance, which means some kind of pressure is being applied through his disappearance to the other drone victims," Akbar said.

The lawyer said he was becoming increasingly concerned for Khan, whose son and brother were killed in a US drone strike in 2009.

"Normally if someone is picked up they are held a few days and they come back, so every passing moment makes it less likely," he said.

Khan's 18-year-old-son and brother were killed when a drone missile struck a gathering in North Waziristan on December 31, 2009.

According to an AFP tally, 2,155 people have been killed in drone attacks since August 2008, with critics charging that the strikes cause many civilian casualties.

Officially, Pakistan condemns the CIA's drone campaign targeting Taliban and al Qaeda militants in the country's tribal areas as counterproductive and a violation of sovereignty. But according to numerous leaked documents it has in the past privately condoned some use.
COMMENTS
Comments are moderated and generally will be posted if they are on-topic and not abusive.
For more information, please see our Comments FAQ