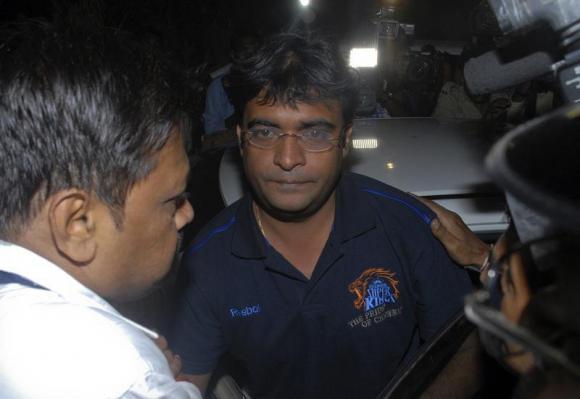 ---
NEW DELHI: A committee set up by the Supreme Court indicted the son-in-law of the country's cricket board chief on Monday for illegal betting during the Indian Premier League Twenty20 competition last year.

The involvement of Gurunath Meiyappan, who is married to the daughter of BCCI president N. Srinivasan, was proved in the illegal betting case, the committee said in a report, a copy of which was seen by Reuters.

Meiyappan was arrested in late May by Mumbai Police probing illegal betting on the cash-rich Twenty20 league but was released on bail within two weeks.

Legal sports betting in India is confined to horse racing.

Local media claimed Meiyappan was chief executive of the Chennai Super Kings but India Cements, the company that owns the franchise, said he was merely a member of team management.

The scandal surfaced when former test bowler Shanthakumaran Sreesanth and two other local cricketers were arrested on suspicion of taking money to concede a fixed number of runs.

Sreesanth, who denied any wrongdoing, was subsequently banned for life by the BCCI (Board of Control for Cricket in India).

The committee recommended further investigation into the possible role of officials of another IPL franchise.

"We hope that some of our recommendations are accepted by the honourable Supreme Court and they recommend to the BCCI that some of them should be adopted," retired judge Mukul Mudgal, who headed the committee, told the Times Now channel.

Srinivasan, perceived as the most powerful cricket administrator in the world, will take over as the chairman of the International Cricket Council board in July.
COMMENTS (6)
Comments are moderated and generally will be posted if they are on-topic and not abusive.
For more information, please see our Comments FAQ