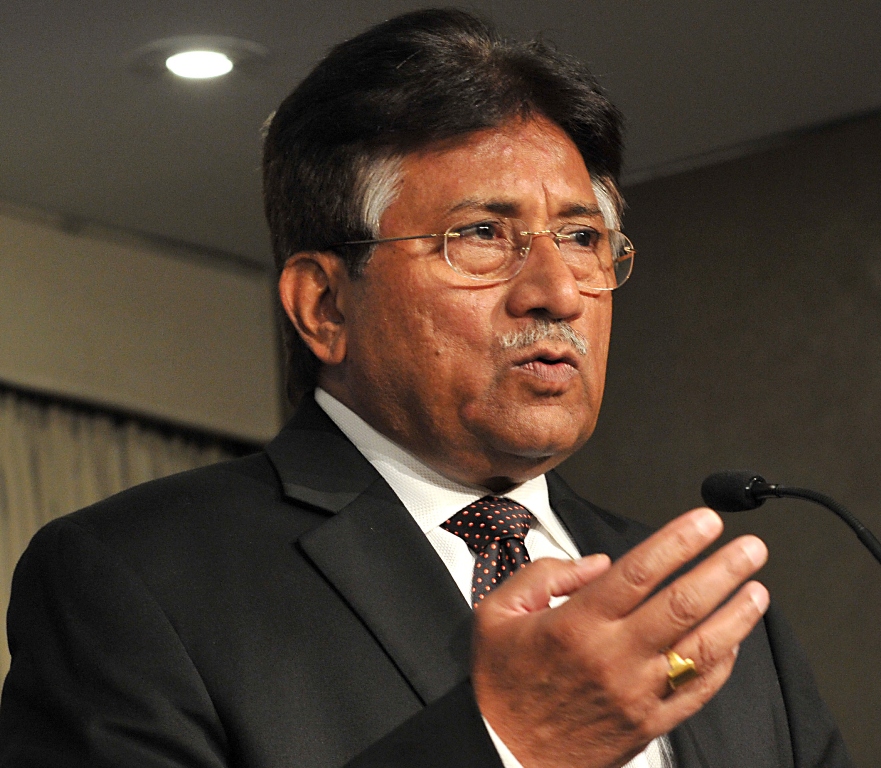 ---
RAWALPINDI/ ISLAMABAD: The special court on Friday allowed former president Pervez Musharraf to appear before the court on February 18 for the treason case hearing after his lawyers assured the bench of his attendance, Express News reported.

Since the start of the trial in December 2013, Musharraf has not appeared before the court. The special court - constituted to try him for treason - issued bailable arrest warrant against him on January 31 and he was due to appear today.

Musharraf's lawyers, however, requested for a delay and guaranteed he will appear on February 18.

Earlier, the security forces had arrived at the Armed Forces Institute of Cardiology (AFIC) to take Musharraf to the special court.

During today's hearing at the National Library, Anwar Mansoor - senior counsel on Musharraf's legal team - said the special court wishes to bring Musharraf to court and indict him. Mansoor argued that it was necessary that Musharraf's requests challenging the formation of the special court are addressed before the former president is tried.

Musharraf faces treason charges under Article 6 for suspending, subverting and abrogating the Constitution, imposing an emergency in the country in November 2007 and detaining judges of the superior courts.

The 70-year-old retired general is currently hospitalised at AFIC in Rawalpindi. He was rushed to the AFIC and admitted there over a month ago, after he complained of chest pain en route to the court.

Security measures

Three possible routes were set out between the AFIC and the special court and at least 1,100 security personnel were on duty to ensure Musharraf's security.

Large contingents of police and Rangers, including elite forces were standing guard at the National Library and AFIC as well as on parts of Airport Road, Murree Road, Express Highway and Mall Road.

The Bomb Disposal Squad (BDS) also swept the area to check for explosives.

SC rejects Musharraf's request

On February 4, the former army chief had challenged the special court's order regarding the issuance of a bailable warrant, along with its January 10 order on the applicability of the Code of Criminal Procedure (CrPC) in the Supreme Court.

The SC today dismissed Musharraf's request against the arrest warrant.