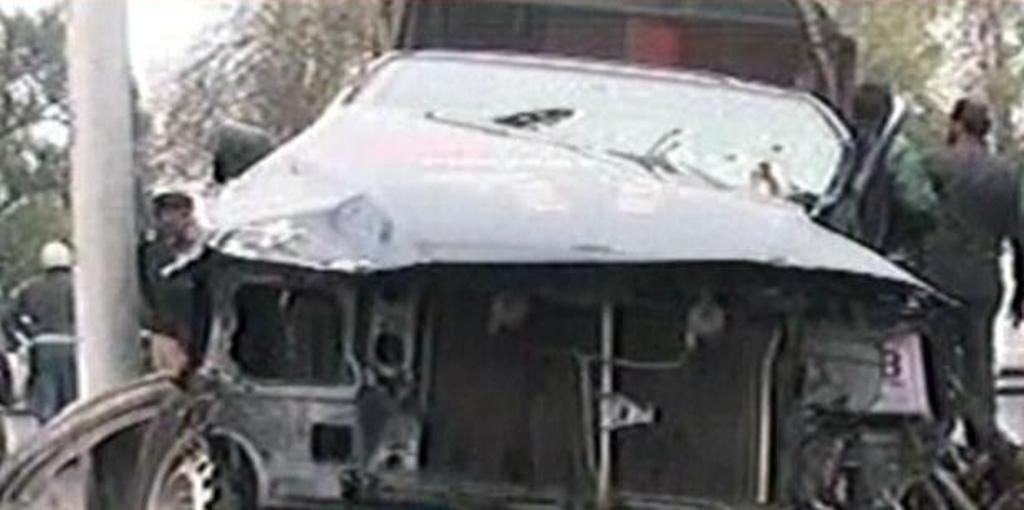 ---
LAHORE: Two cars in Prime Minister Nawaz Sharif's convoy collided, thereby injuring six police officers, Express News reported on Monday.

The collision occurred as the PM was leaving Alhamra Hall, Lahore, where he had been meeting senior journalists.

According to initial details, a tyre of a car that jams bombs burst resulting in the car toppling over.

After this, an Elite Force vehicle collided with it and toppled over as well.

The injured were taken to a local hospital for medical treatment.