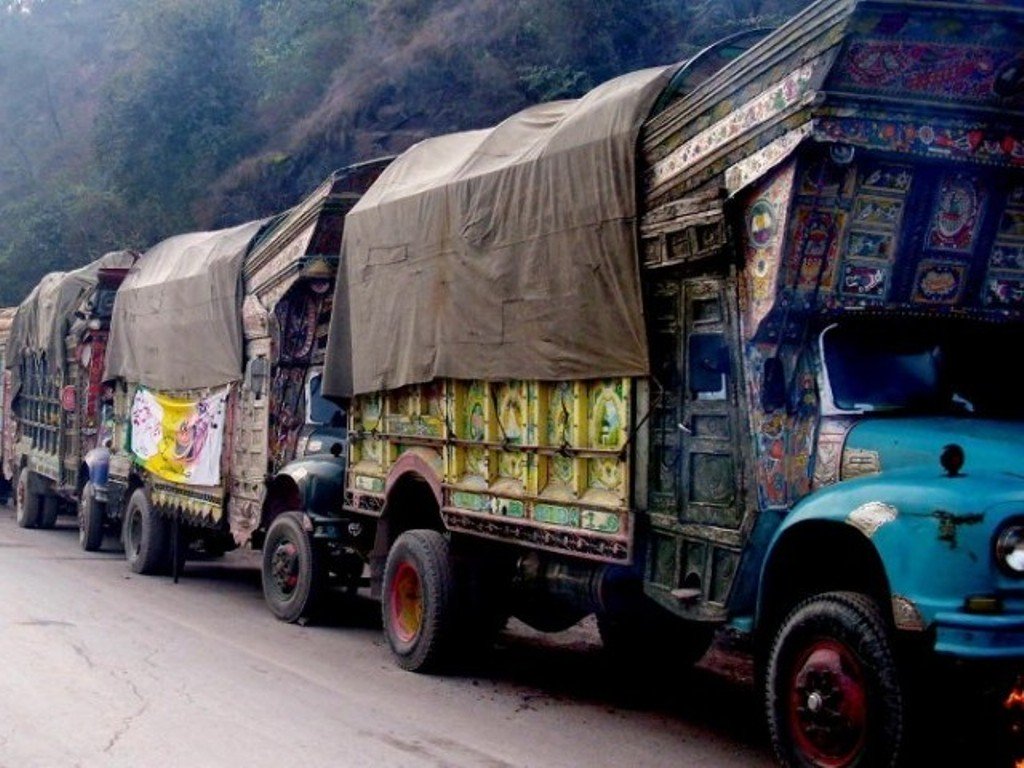 ---
MUZAFFARABAD:



Officials from two halves of the disputed Himalayan state of Kashmir have agreed to resume the Muzaffarabad-Srinagar bus service on Monday (tomorrow).




All movement, including travelling and trade along the Line of Control (LoC), which divides Azad Jammu and Kashmir (AJK) and Indian-administered Kashmir, had been suspended since January 17 when Indian authorities detained a Kashmir truck driver for allegedly carrying heroin.

At least 49 trucks from AJK and their drivers were being held in Indian Kashmir following the incident, while authorities in AJK had retaliated by holding 27 trucks.

"Senior officials from the two sides met recently and decided to resume the bus service in the first phase from January 3," said Brigadier (retd) Muhammad Ismail, the director general of the Azad Kashmir Travel and Trade Authority (Tata).

While the bus service – which was started to facilitate Kashmiri divided families – will resume on Monday, the deadlock over the truck service persists.

On January 30, officials from the two parts of Kashmir met at Chakothi bridge, some 50 kilometers from Muzaffarabad. They agreed to resume the Muzaffarabad-Srinagar bus service but failed to reach an agreement on the resumption of the truck service.

The   three-member team of AJK was headed by Brig Ismail, while the three-member team from Indian-administered Kashmir was led by Deputy Commissioner Baramulla Ghulam Ahmad Khawaja.

The officials could not settle the issue of the stranded trucks across the LoC. Before the second round of talks officials from both sides were not ready to show flexibility on the issue of the arrest of the Kashmir driver.

Meanwhile, the Intra-Kashmir Trade Union and Jehlum Valley Transporters Association staged a protest rally on Saturday and said they would not allow resumption of the bus service until all the drivers return to their homes in safety.

Participants marched from the District Complex to Centre Press Club while shouting slogans in favour of the detained trucker. While speaking on the occasion, speakers threatened to block the bus service if the stranded trucks were not be freed.

"The government should not resume the bus service until India returns our drivers and their trucks. All the local traders and their families will stop this bus from leaving Muzaffarabad on Monday," said Hamid Kashmiri, an office-bearer of the Intra-Kashmir Trade Union.

The speakers demanded the Pakistan government and Tata put pressure on India for the release of the detained driver.

Published in The Express Tribune, February 2nd, 2014.
COMMENTS (1)
Comments are moderated and generally will be posted if they are on-topic and not abusive.
For more information, please see our Comments FAQ