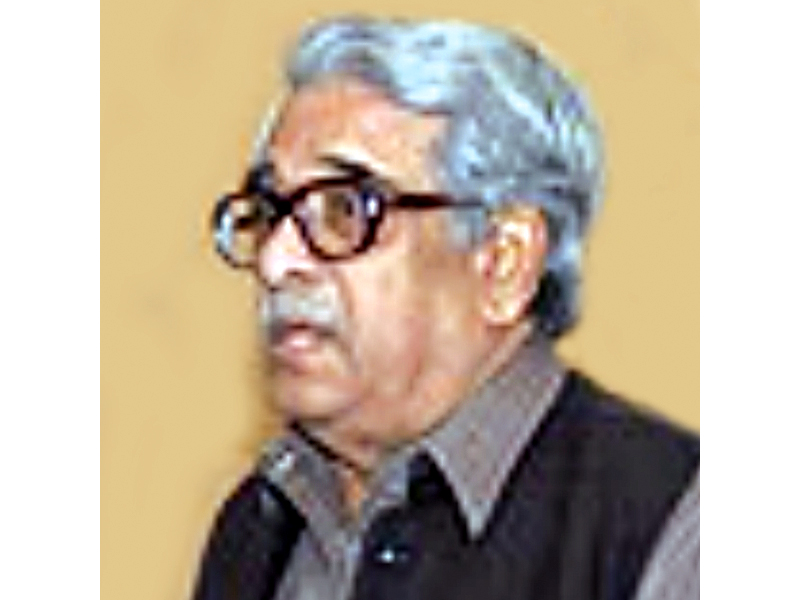 ---
ISLAMABAD:



Professor Dr Laiq Ahmed Khan, a prominent educationist who helped kick start educational TV programming in Pakistan, is no longer among us.




After struggling with a brief illness, Khan passed away on Monday at the age of 80. He was laid to rest in the H-11 graveyard. He left behind a widow and seven children, including five daughters and two sons. His soyem was held on Wednesday.

Born in Lahore, he started his career after completing his higher education from Punjab University, earning two masters degrees in physics and public administration from Punjab University in 1940. Earlier, he was a student at Central School Lahore and did his graduation from Government College Lahore.

Khan remained associated with the education sector until his retirement. His last appointment was director general at the Academy of Educational Planning and Management, from which he retired in 1994. Previously, he was the director education and assistant registrar of Allama Iqbal Open University (AIOU), and had also serving at other institutions.

Khan also had an association with Pakistan Television (PTV) which started in 1965 and helped make him a recognisable figure among television audiences. He hosted different programmes from the 1960s to 1980s, mostly focusing on education. With his program 'Science Magazine', he became a sensation among the youth of the time. This turned out to be the turning point of his career as a broadcaster.

"He was a skilled orator and had good command of Urdu, which brought him to PTV," recounted former PTV managing director Akhtar Waqar Azim, a close friend of Khan's.

Commenting on his death, Azim bemoaned the loss of not just a great educationist of the nation, but also the loss of a good human being. "People like Khan are born once in centuries," he added.

He said that his bond with Khan goes back 50 years, when the latter was Azim's senior at Central School Lahore. "I joined PTV because I was impressed by Khan's competency and oratory," he added. According to him, November 26, 2013 was the last show when Khan appeared on PTV, at the 49th anniversary of the state-run TV station, along with old colleagues such as former PTV MD Agha Nasir and former PTV host Kanwal Nasir.

Agha Nasir, former PTV managing director and a relative of Khan, is the man who brought him to PTV. Nasir remembers Khan for his skills as an orator in Government College, which was why Khan was offered a job as a TV host.

'Science Magazine' started in 1965 and continued for 30 years, becoming one of the longest running shows in PTV's history, "The credit all being Khan's", opined Nasir.  "His sudden death is not only a loss for PTV but also for the country. He will always be remembered," he added.

Besides these accomplishments, Khan's famous live transmissions on the elections of 1970 and 1977 were also popular.

While in conversation with The Express Tribune, Nasira Khan, the deceased educator's wife said that the two got married in 1958 and Khan was a loving husband.  "He gave his best to the country's education sector and was also honoured with the pride of performance award."

Published in The Express Tribune, January 30th, 2014.