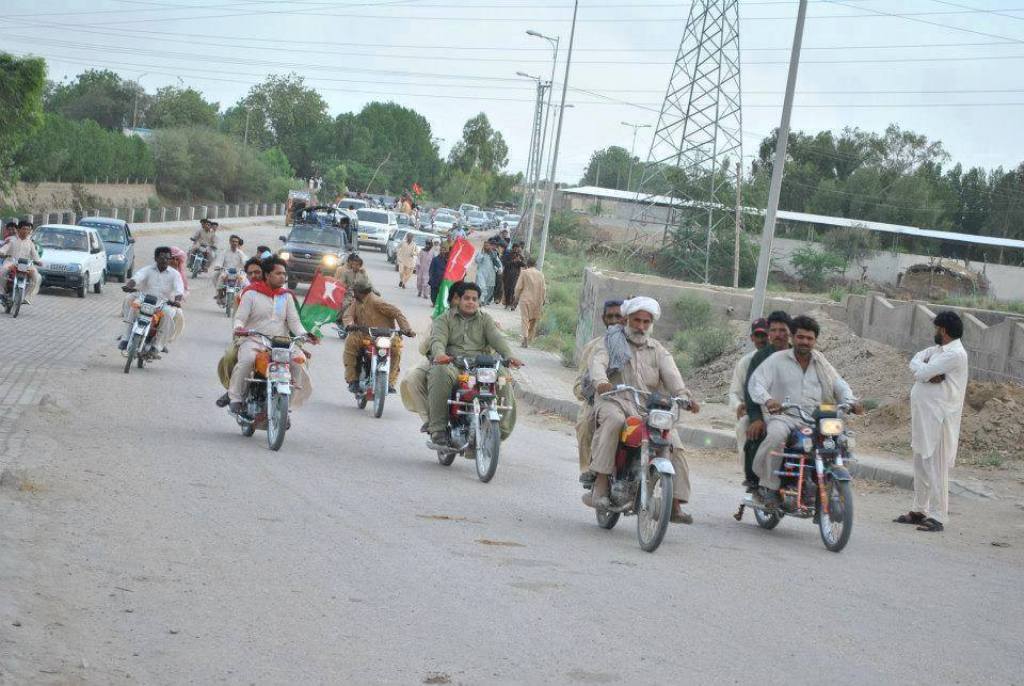 ---
QUETTA: As many as 12,000 internally displaced Bugti families staged a sit-in protest on national highway in Kashmore district when law enforcement agencies barred them from proceeding towards their ancestral hometown in Bugti Tribal Territory.

The sit-in was led by Jamhoori Watan Party (JWP) provincial president Nawabzada Shahzain Bugti, grandson of late Baloch nationalist leader and former chief minister Nawab Akbar Khan Bugti.

He had left with hundreds of families from Quetta and was joined by displaced families temporarily residing in Punjab, Sindh and interior Balochistan.

Families, including women and children, spent the night under the open sky without tents or sufficient food. Protestors blocked the highway which connects Balochistan to Sindh and Punjab. Balochistan Levies, police and Frontier Corps (FC) were deployed near Kashmore to stop the convoy from proceeding towards Dera Bugti.

"The federal and provincial governments promised to rehabilitate the Bugti IDPs since they came into power. Now we are not being allowed to enter into our hometown," Shahzain Bugti told reporters. "We have children and women in our convoy and had to spend the chilly night under an open sky," he added.

Shahzain Bugti said he would rather face arrest then surrender and not be allowed to return home. "It is my right to live in my home and no one stops me from entering to my home," he said firmly.

Many families recently returned to Dera Bugti and are residing there peacefully, he added. "There is no security issue or tribal disputes," he said, adding the he wants to return home at any cost.

Local administration said a strategy needs to be devised in order to rehabilitate the displaced families in an appropriate way. However, sufficient housing is not available and security risks arising from tribal disputes also stand in the way.

Home Secretary Asad Gillani told The Express Tribune that Shahzain Bugti had been in contact with him, adding that negotiations are underway.  He said "It would have been better, had Bugti families consulted provincial government and departed with a proper plan."

Thousands of Bugti tribesmen were displaced during a military operation ordered by then president (retd) General Pervez Musharraf in Bugti Tribal Territory in 2005. Nawab Bugti was assassinated along with his comrades during the military action.
COMMENTS (8)
Comments are moderated and generally will be posted if they are on-topic and not abusive.
For more information, please see our Comments FAQ