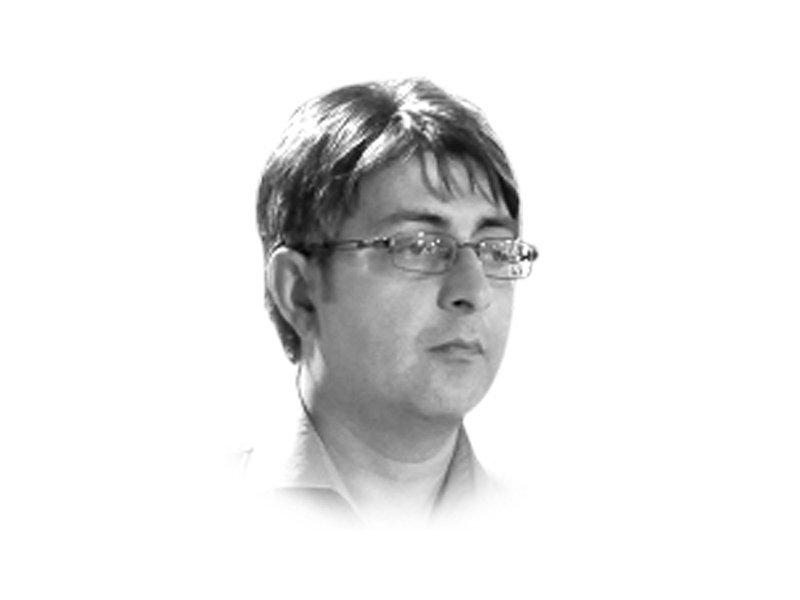 ---
Just imagine what the founder of the nation must have thought as he lay awaiting death in a broken, stranded, abandoned ambulance in the middle of nowhere. Perhaps, the betrayals of his own colleagues in the nascent country's new power elite. Mr Jinnah left his hometown, his property and even his only daughter for this country and yet, had to endure censorship and isolation at the hand of the very state. Read Fatima Jinnah's account of the Quaid's last days. She candidly narrates how the then prime minister came to visit him in Ziarat and after seeing his terrible health, went back gleeful and in high spirits. The man who created this state was totally abandoned by its ruling elite. How his sister was treated by the country's first dictator is no secret either.

Since then, our elite have always championed the wrong cause. Manipulation and exploitation to a degree is understandable, but to actually misguide people to lure them away from the truth is, perhaps, the worst betrayal imaginable. And this is exactly what has been happening since the very inception of this country. The best, the brightest and the most gifted among us voluntarily act as the cogs in the machine meant to manufacture consent. Perhaps, Sherbaz Mazari's remarkable book A journey to disillusionment will help you understand how and how many times our elite have been willing accomplices in the worst crimes possible and what they got in return.




As someone who has always refused to see the world in black and white, I have come across some intriguing and instructive case studies in this context. Take Mr Sharifuddin Pirzada for instance. Whether you like his work or not, you cannot deny that he is a genius. Sadly, the man who once served the Quaid-e-Azam now helps dictators in their pursuit of absolute power and even survival. But in our admirable haste to find scapegoats, we often forget that every segment of the elite has done equal harm here. This no longer is merely about the aristocracy, but about our intellectual, political and religious elite, our civil-military-judicial bureaucracy, our artists, sportsmen and other cultural figures as well.

The most disconcerting experience is to witness so many influentials willingly stepping in the line of fire to protect former president Pervez Musharraf. A firm believer in the virtues of loyalty, I would have viewed this as a proof of substance had it not been at the cost of the national discourse. Perhaps, many of my esteemed anchor colleagues lose sight of the fact that they are opinion-makers and too many people hang on every word that comes out of our mouths. In pursuit of our petty interest to preserve our friendship with a dictator or to justify our association with him in the past, we end up glorifying dictatorship and rebuking democracy. How can I buy that these well-educated media savvy peers do not know what democracy is all about?

It all comes down to your inner compass. If it is broken, there is hardly any chance of a course correction. But here is the real problem. Most of the world's richest countries are democracies. Democracy and secularism both are well established soft powers, absence of which has haunted our past. Today, we stand at the threshold of a new dawn. How can they knowingly and willingly deprive our country of this great chance of a renewal? In the lives of nations, individuals are of little import.

If it is about one man, then he may as well walk. But it's not. If it is about not calling an ex-general a traitor, even that can be arranged. But perhaps, it is time to bring up Musharraf's own slogan: 'Pakistan first'. What is at stake is bigger than an individual or a group's interest. If you want change in the nomenclature, then you will have to promise that no Husain Haqqani will ever be called a traitor. In any case, our elite's moment of truth has just arrived.

Published in The Express Tribune, January 18th, 2014.

Like Opinion & Editorial on Facebook, follow @ETOpEd on Twitter to receive all updates on all our daily pieces.
COMMENTS (6)
Comments are moderated and generally will be posted if they are on-topic and not abusive.
For more information, please see our Comments FAQ