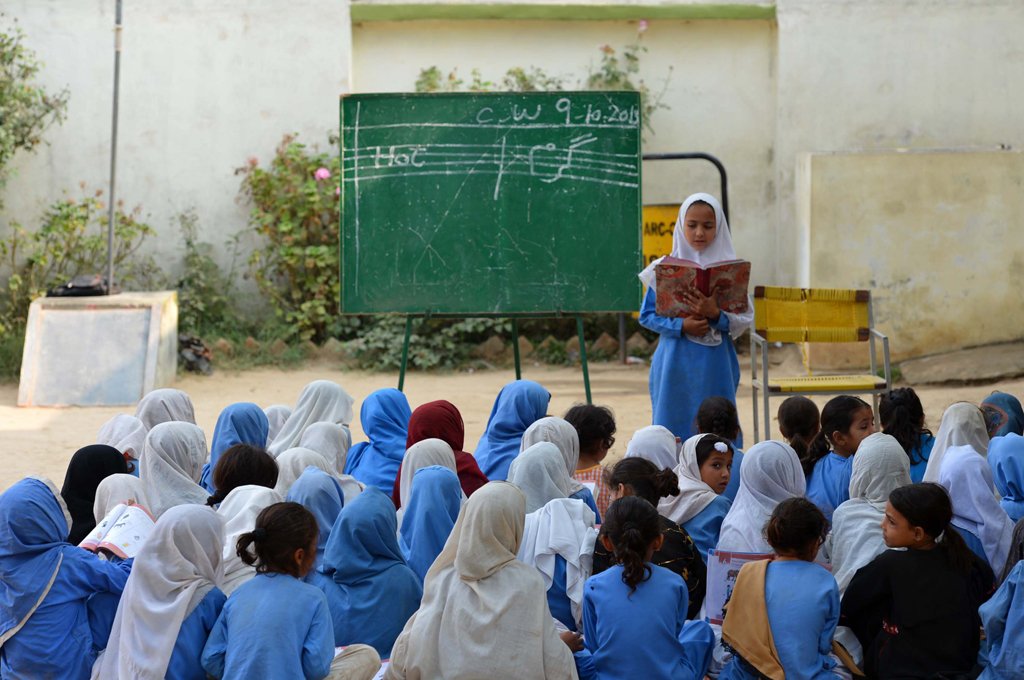 ---
ISLAMABAD:



In rural areas 21% of children are out-of-school, compared to 8% in urban areas, while English only 43% of fifth graders surveyed could read English at a second-grade reading level.




The figures were revealed in the Annual Status of Education Report (ASER)-2013, launched at the Pak Secretariat on Thursday. The survey has been conducted in 138 rural districts and 13 urban centres. The report paints a grim picture of education and the disparities in rural and urban areas in terms of enrolment, quality and reading levels.




Idara-e-Taleem Aagahi (ITA) Director Programme Bela Raza Jamil presented the facts and figure about the survey of 240,000 rural and 14,158 urban children.

Comprehension

In the rural survey, only 50% of children in grade-five could fluently read text in Urdu, Sindhi or Pashto, while only 43% children in class five can do two-digit division. In urban areas the number only slightly better, with 55% able to read the languages, 59% able to read English at the same level, and 51% able to do simple division.

School facilities

In rural areas, student attendance was 81%, while teachers' attendance was 86%. Only 47% of rural schools had working toilets. Attendance in urban areas was even lower — 74% for students and 77% teachers.

Gender disparity

Unlike past surveys, boys outperformed girls in literacy and numeracy skills in rural Pakistan, as 46% of boys were able to read in Urdu, Sindhi or Pashto compared to 40% of girls.

Literacy rate of mothers

Education levels of the mothers of the children surveyed in urban areas are twice as high as the education level of mothers in rural areas. Around 60% of urban mothers had completed at least primary education, whereas only 24% of the mothers in rural areas had primary education.

"This is the indicators which demands education of more mothers to increase enrollment," said.

Tuition culture

This culture was seem dominating the urban culture as 70% of children of this group are taking paid private tuition compared to 30% in rural areas.

Jamil was of the view that the prevalent trends of tuition placed a question mark over Article 25-A of the constitution.

Multi-grade phenomenon

Multi-grade teaching is much higher in rural areas, where 48% of second-graders were found sitting in classes of other levels, compared with 22% in urban areas.

Minister for Planning and Development Ahsan Iqbal commented the status of education was a shame for the country.

"The future of nations depends on knowledge, but sadly, we are far behind our neighbours. Only education could help win us in the modern age," he said.

"After the passage of 18th Amendment provinces were more responsible than ever, but there is a need for an integrated policy so that all could move ahead in an amicable way," the minister added.

Later, the minister hinted that a body has been formed for the selection of a Higher Education Commission
(HEC) chairman and best person would be picked for it because in the coming years, the role of the latter would be more demanding and challenging.

Published in The Express Tribune, January 17th, 2014.
COMMENTS (1)
Comments are moderated and generally will be posted if they are on-topic and not abusive.
For more information, please see our Comments FAQ