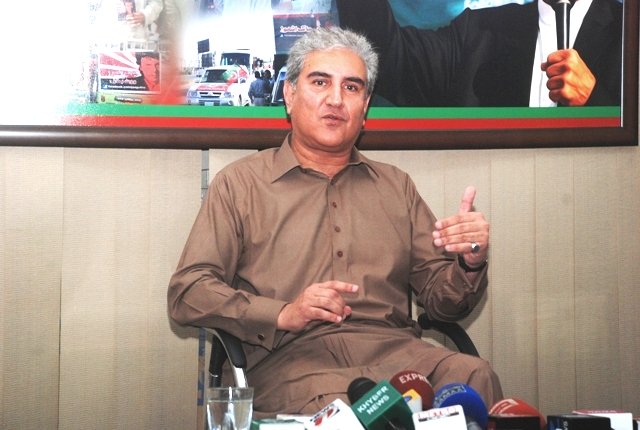 ---
ISLAMABAD:



The ailment of the former military dictator General (retd) Pervez Musharraf has given a new twist to the proceedings of high treason against him and many believe that he will soon fly out of the country on the pretext of treatment abroad.




Pakistan Tahreek-e-Insaaf (PTI) on Saturday demanded of the government to spell out its stance.

"The government seems confused with regard to the high treason case against the former president Pervez Musharraf; therefore, we demand it to spell out its stance in clear terms," said PTI Vice-Chairman Shah Mehmood Qureshi.

Addressing a press conference, the PTI leader said: "It seems some hidden forces are at work and we do not want to become part of speculations; therefore, we demand that the government tell us about its position."




His remarks follow a statement of Prime Minister Nawaz Sharif that state and Constitution were the petitioners in November 3 case.

Earlier in the day, PM Sharif had refused to comment on the case saying the matter was to be decided by the courts and the government had nothing to do with that.

PTI leader said there are doubts about taking Musharraf out of the country for treatment. He substantiated the doubts with media reports that doctors have sent medical reports of Musharraf to experts in Britain for a decision on the future course of treatment.

Published in The Express Tribune, January 5th, 2014.