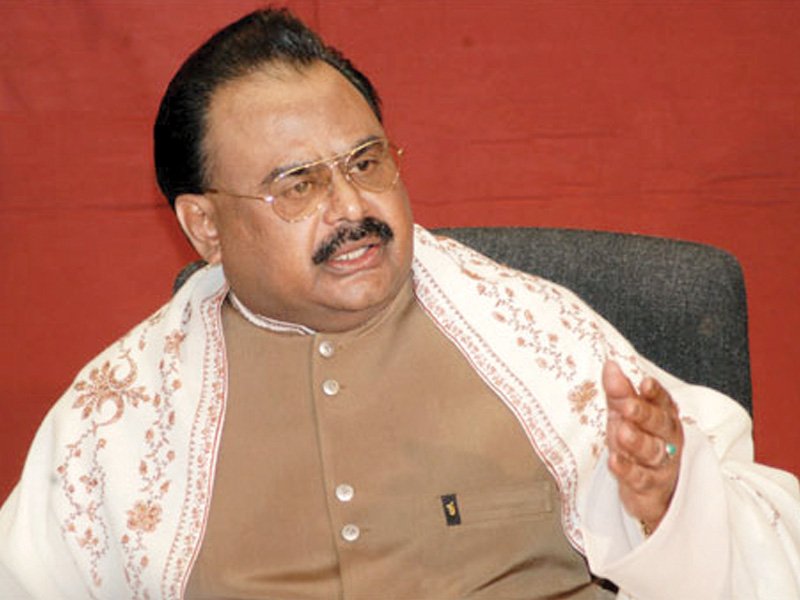 ---
KARACHI: A day after causing a stir with his comments, Muttahida Qaumi Movement (MQM) chief Altaf Hussain said on Saturday that those trying to instigate racial violence in Sindh had launched a malicious propaganda against the party, just because they had raised their voice for Sindh's rights.

Addressing party workers finalising preparations for a rally in Karachi, Altaf claimed that Sindhis, Muhajirs, Punjabis, Pakhtoons, Baloch, Seraikis, Kashmiris, Gilgatis and Biltistanis all support MQM.

"Sindh is the land of love. Some elements who are enemies of Sindh have launched a poisonous propaganda against MQM for raising voice on Sindh's rights. MQM is the movement of the oppressed people. The fruits of this movement will be reaped by oppressed people belonging to all ethnicity, linguistic groups, sects or ideologies," a statement released by his party quoted Altaf as saying.

The MQM chief said that elements who are trying to instigate racial violence in Sindh could not be friends and well-wishers of Sindh and Sindh's people. He added that they had launched malicious propaganda to do this.

On Friday, Altaf Hussain had said during his telephonic address that "I want to tell the nationalist groups and PPP leaders that if they don't accept the mandate of urban Sindhis then [they should] create a separate province for them."

The comments had evoked strong responses from members of other political parties.
COMMENTS (19)
Comments are moderated and generally will be posted if they are on-topic and not abusive.
For more information, please see our Comments FAQ