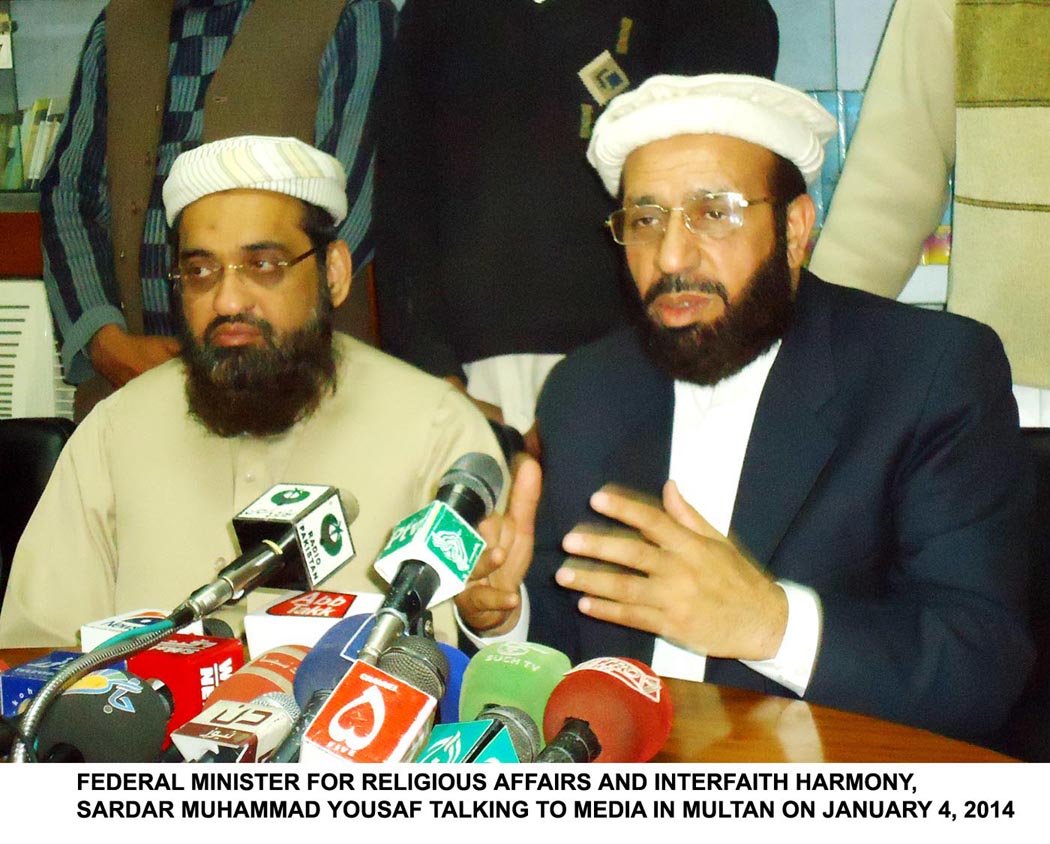 ---
ALALPUR: With religious discord seeping in, Federal Minister for Religious Affairs Sardar Muhammad Yousaf on Saturday said that the government was introducing a code of ethics for religious harmony.

Talking to a delegation of religious scholars at Usman bin Affan seminary in Mulstan, he said that terrorists had no religion and were the enemy of humanity.

He emphasised that religious harmony be maintained among all schools of thought and everyone be given due rights under the 1973 Constitution, which guaranteed protection of life for every citizen of the country.

The country has reeled from a fresh wave of ethnic violence and numerous skirmishes with minority religious groups across the country.

In November 2013, a sectarian clash in Rawalpindi left over 10 dead and scores injured and the historic Raja Bazaar in ashes. Sectarian killings throughout the year also fanned flames of sectarian divide.

The year was not kind for Pakistan's religious minorities either. While some Hindus were accused of using pilgrimage permits to India as a way to flee Pakistan, a Christian colony in Lahore was subjected to arson. A Hindu's body was dug up and ejected from a graveyard in Sindh.
COMMENTS (3)
Comments are moderated and generally will be posted if they are on-topic and not abusive.
For more information, please see our Comments FAQ