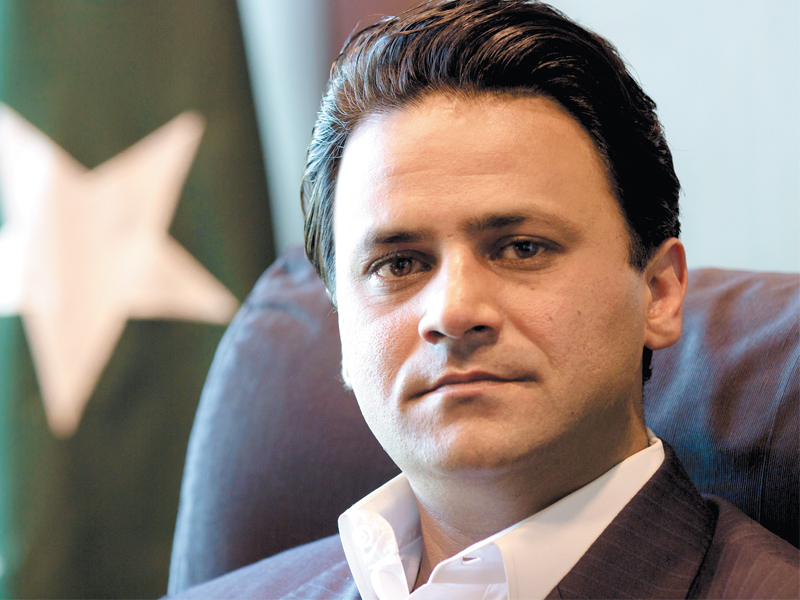 ---
KARACHI: In March 2013, Tabish Gauhar, the 42-year-old Chairman of Karachi Electric Supply Company (KESC), wrote a lengthy article, which was never published in newsprint. So it is hard to judge what could have been the general reaction. However, it surely makes a reporter take a cynical view of him. After all, he called the beat reporter a "frustrated have-not journalist".

Headlined "Why is Pakistan so ungovernable", the article is part of a book titled "From the trenches: A real life perspective on real life issues." It has been compiled by KESC officials to commemorate the utility's turnaround. Basically, it's all about Gauhar.

It deals with issues like corruption. It blasts industrialists, landlords and tycoons for maintaining the status quo. It quotes famous Singapore leader Lee Kaun Yew on demerits of democracy and politicians' lack of understanding of economy. It speaks of big guy's siphoning off billions and small man's breaking of traffic signals.

In the end a section on media says: "...beat/staff reporters are a completely different lot – belonging to the have-nots...Any important position holder is taken to task ruthlessly because that's the only opportunity this poor soul has to turn the tables on the system and the society that hasn't given him much."

It might appear he suffers from megalomania but Gauhar is probably the only Pakistani corporate boss who has earned the right to say all that.

The making of the reformer

Born to migrants from India, Gauhar's first few years were spent in North Nazimabad and Gulshan-e-Iqbal. "I knew what it feels like when your clothes are soaked in sweat and you can't sleep during power outages. I know how it feels to study with only candles on the table."

The family moved to Islamabad in 1983 after his father got a job in the World Bank. Gauhar completed his O Levels from Beacon House and A Levels from Frobels in 1989, the same year his father passed away.

[infogram url="

Luck, he insists, played a role, earning him a Chevening Scholarship to study at King's College from where he graduated with a degree in electrical engineering by the end of 1992.

Brother of three sisters, he had to come and support the family, which had by then moved back to Karachi. After a stint of little over a year with Engro, Gauhar heard about Hub Power Company, the single largest independent power producer.

He joined Hubco as Assistant Manager Finance. That was the time when power outages had become endemic.

IPPs were promoted by the Pakistan Peoples Party government to bridge a widening demand-supply gap in mid 1990s. But soon after Pakistan Muslim League-Nawaz came to power, investigations into alleged kickbacks started. Gauhar slipped to the centre of the storm.

Trips to Islamabad and attitude of politicians and bureaucrats towards businesses taught him an important lesson: "Governments can be really stupid at times. They don't know how to secure foreign investment."

In retrospect at least, he could also see mistakes in deciding the power policy. "Offering a high return to the first IPP was not wrong. Being first time experience, investors were taking risk. Problem was they couldn't foresee the fuel price."

Power plants were allowed to use furnace oil, which was selling at Rs3,000 a ton in the 1990s. It is now priced at around Rs80,000.

He quit Hubco in 1999 and joined AES Corporation. His rise was swift under his boss, Shahzad Qasim, who was President of Europe, CIS and Africa regions at AES and now heads Burj Power.

Gauhar left AES in 2006 and ran his own consultancy for few months before joining Dubai-based Abraaj Capital.

Accidental CEO

No one was ready to believe KESC could end daylong power breakdowns and plug annual financial haemorrhage of Rs15 billion and post a profit within few years when private equity firm Abraaj Capital bought majority stake in the company along with management control in 2008.

KESC had already been in private hands since 2005. It had tried larger than life CEOs but the losses kept mounting, and protests were getting violent. Then in November 2009, Tabish Gauhar took over as CEO. He led the Abraaj team, which identified KESC as a potential investment.

But before the turnaround came in-house cleaning. KESC had over 18,000 employees. The management decided to outsource non-core operations like power-line repair work and forced 7,000 employees to take golden handshake. The result was a revolt.

Hundreds of charged employees, led by politically-backed unions, stormed the company's new head office located off Sunset Boulevard Road. Those who refused to join the protests were beaten, cars were damaged and burnt, and executives moved under cover of police escorts. Gauhar was fired upon twice.

Abraaj team retaliated. Gauhar led an intense media campaign with press conferences and statements defending the retrenchment. A car destroyed by the mob was placed over the office's entrance as a sign of protest against official apathy for months. And they prevailed.

But the biggest challenge was yet to come.

Published in The Express Tribune, January 4th, 2014.

Like Business on Facebook, follow @TribuneBiz on Twitter to stay informed and join in the conversation.

 
COMMENTS (39)
Comments are moderated and generally will be posted if they are on-topic and not abusive.
For more information, please see our Comments FAQ