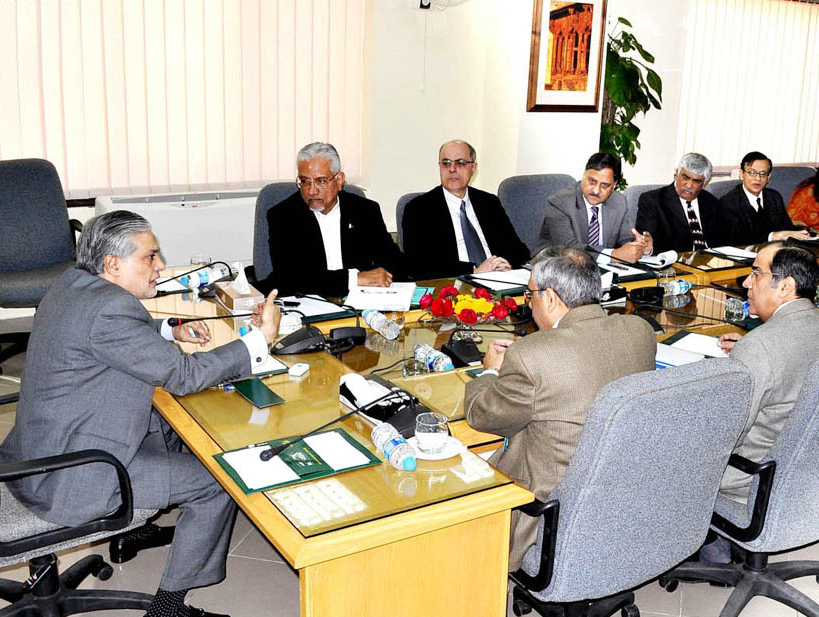 ---
ISLAMABAD: Finance Minister Ishaq Dar was briefed by the chief tax agency of the country on plans to withdraw the Statutory Revision Orders (SROs) in Islamabad on Friday, Radio Pakistan reported.

Chairman of Federal Board of Revenue (FBR) Tariq Bajwa briefed Dar on the efforts being made to achieve the revenue targets set in the budget during a performance review meeting on Friday.

During the four-hour long meeting' threadbare discussions were held on the existing SROs issued for concessions in Income Tax' Customs and Sales Tax.

Bajwa informed the Finance Minister that the plan would be finalised under the broad guidelines to be discussed during the next meeting.

SROs are a mechanism under which export officers can choose which companies would receive tax exemptions.

The system is controversial because of an inherent susceptibility to corruption.
COMMENTS (2)
Comments are moderated and generally will be posted if they are on-topic and not abusive.
For more information, please see our Comments FAQ