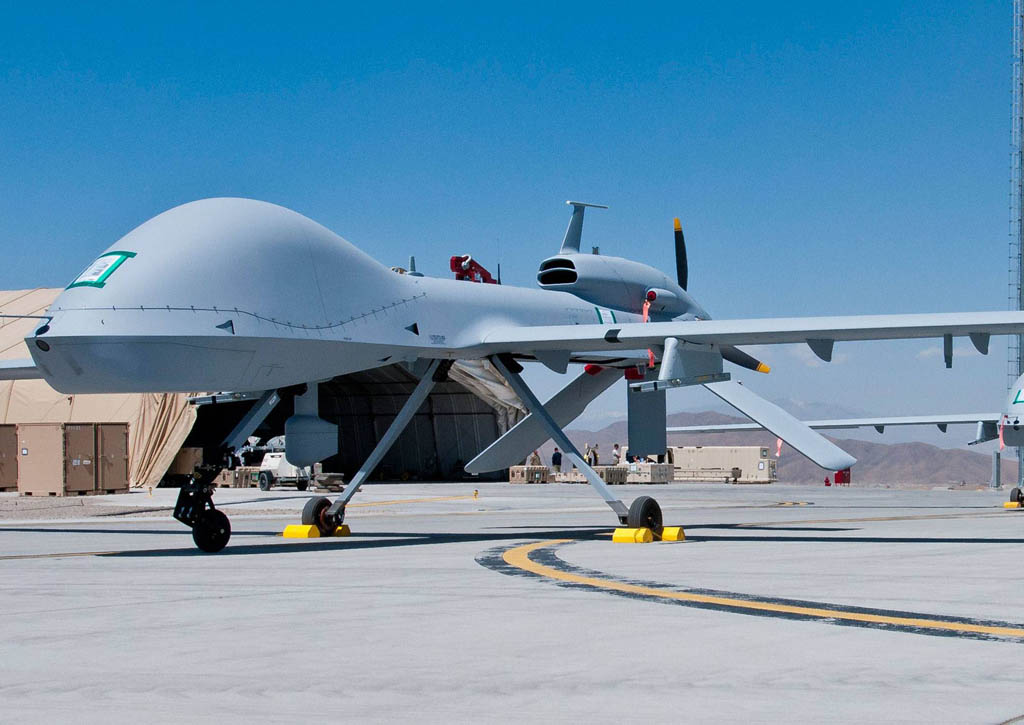 ---
MIRANSHAH: An unmanned aerial combat vehicle (UCAV) fired two missiles at a compound near Miranshah in North Waziristan early on Thursday, killing at least four suspected militants, Express News reported.

The drones targeted a compound near Qutab Khel. Though the dead bodies could not be immediately identified.

An official of the security forces from  Miranshah, headquarters of North Waziristan Agency, confirmed the strike and said that the US drone  fired two missiles at a compound in Qutab Khel area, around five kilometers east of Miranshah.

According to a local tribesman, two loud explosions were heard on the outskirts of Miranshah. The strike created panic among locals.

"We can still hear the sound of drones hovering in the sky" he said, adding that rescue work of pulling out the bodies had started.

This is the first drone strike in Pakistani territory in almost three weeks.

Earlier in December, an anti-drone resolution had been adopted by the United Nations (UN) General Assembly.

UN General Assembly adopted a unanimous resolution against the use of armed drones in foreign territories in what Pakistan claimed to be a 'moral victory' for the country.

The 193-member body adopted a resolution on Thursday urging the United States to comply with international laws for its use of unmanned aerial vehicles for taking out 'high value targets' in countries. This was the first time that the issue of drones was raised in a UN resolution.
COMMENTS (12)
Comments are moderated and generally will be posted if they are on-topic and not abusive.
For more information, please see our Comments FAQ