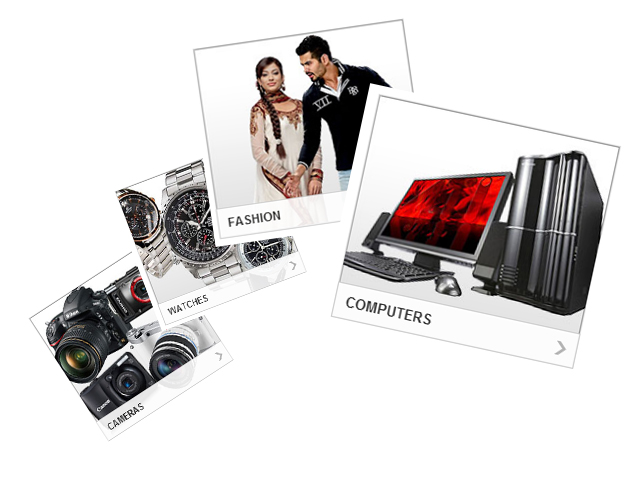 ---
KARACHI:



When Saad Jangda launched his startup in 2006, not many people were aware of online shopping in Pakistan. Seven years later, his product is one of the leading e-commerce portals in what, according to him, has become a $10 million (tapped) market with a lot of room to grow.




Jangda embarked on an entrepreneurial spree by launching Sybiosistec.com – a software development house. However, it was not the company itself but one of its products that earned him a notable success.

"The child is now even bigger than its parent company," Jangda told The Express Tribune while referring to Symbios.pk, an e-commerce portal and one of the products Symbiosistec.com had launched.

Starting from a basement car garage with savings from his monthly pocket money, Jangda has transformed Symbios.pk into one of the top players in Pakistan's online retail market– an emerging market segment that largely remains untapped.

With more than 22,000 products in 15 categories, it has already served over half a million customers. This is a milestone for a company that is set to get international exposure.

This year, Jangda's Symbios has won a prestigious business contest – the Massachusetts Institute of Technology (MIT) Enterprise Forum's Business Acceleration Programme (MITEFP-BAP).

MITEFP-BAP is a highly competitive annual event with an objective to help Pakistani IT, ITES, telecom and new media companies improve their business. The winners get a chance to attend an entrepreneurship development programme (EDP) at MIT in Cambridge, the United States.

The EDP is an intensive training programme through which Pakistani entrepreneurs will meet venture capitalists, Angel investors and serial entrepreneurs in the US.

The programme, which has helped previous winners increase their sales manifold, is certainly going to help Jangda take his venture to the next level.

"I want to convert Symbios.pk into the Amazon of Pakistan," said Jangda, who holds a BS in Computer Engineering from Sir Syed University of Engineering and Technology and an MBA from College of Business Management. With the kind of progress the company has made, this looks very practical.

Symbios.pk, according to Jangda, is already among the top three players in the e-commerce market. Daraz.pk and Homeshopping.pk are the other two. It attracts over 30,000 visitors daily. Of these, only 1% or 300 people give orders, he said, an indication that there is a lot of room to grow.

On the conservative side, Jangda said, the online retail market that has been tapped so far is about $10 million and is growing. The figure, he said, is based on market share of top e-commerce portals.

As part of its plan to grow further, Symbios has done some research on the impact of high-speed mobile internet on e-commerce.

The research showed a 50% increase in the size of the e-commerce market within three months of India launching third generation (3G) mobile technology, Jangda said. Bangladesh, too, saw its online retail market increase by 30% in the first three months following its 3G auction, he said.

"We expect Pakistan will have a 40% increase in e-commerce," he said referring to similarities and advantages the country's telecom sector has. For example, in Pakistan many people already have 3G-enabled devices, all they need is a high-speed mobile internet service.

Given that 30% of their orders come from rural areas, Jangda's expectations from the upcoming spectrum auction seem logical. As high-speed mobile internet services are likely to increase broadband penetration in rural areas because of the country's high cellular teledensity, more rural customers will be able to connect with the online market easily.

"IT, marketing and supply chain are main components of e-commerce. We are more in supply chain as we source our products from Singapore, Dubai and the US to offer best prices," Jangda said summarising his success strategy.

Published in The Express Tribune, December 26th, 2013.

Like Business on Facebook, follow @TribuneBiz on Twitter to stay informed and join in the conversation.
COMMENTS (22)
Comments are moderated and generally will be posted if they are on-topic and not abusive.
For more information, please see our Comments FAQ