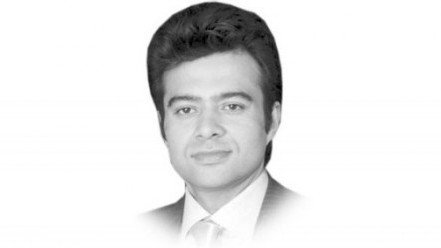 ---
KARACHI: The term neo-journalism in the Pakistani context can be used to explain the new wave of independent media, in particular electronic journalism.

From 2001 onwards, for the first time in Pakistan, private channels came into existence. Though essentially inexperienced while handling national level issues and sometimes victim to authoritarianism, the neo-independent media of Pakistan was free enough to facilitate the downfall of its creator—former president Pervez Musharraf. One can only wonder how the emergence of a free media, that should have taken place during the 'democratic' periods of Benazir Bhutto and Nawaz Sharif, actually took place under a uniformed general.

Objectivity as it is implied here – whether correctly or incorrectly – is the search solely for the 'truth' by setting aside ideological, national, and other personal biases. However, it is a contestable term and is subject to various interpretations — for instance, how does one subjugate the national interest to objective journalism?

For some, objectivity and journalism often appear to be at odds with each other in Pakistan. The question is why neo-journalism, while dealing with important issues, tends to forget basic standards of journalism. Why do the new extensions of neo-journalism, journalists- turned-anchors, become judgmental and set agendas? In the last few years, in print and on television, fiery debates raged against the then government and its policies.

Issues ranged from Lal Masjid to the removal of Chief Justice Iftikhar Muhammad Chaudhry and many noticed the elements of sensationalism and partisanship found in such journalism. Regardless of the fact that this may have been done as a reaction to Musharraf's crackdown on the media, targeting a handful of news channels and banning some current affairs anchors, many viewers were disturbed to see how journalists themselves had become part of the story.

And when that happened, truth was the first thing that fell by the wayside. The same trend continues to emerge in the present state of affairs. Thus, those practicing the craft in the new era of journalism have, by and large, yet to do their job in a balanced manner and with a minimum level of neutrality while reporting, presenting and broadcasting news stories. Many have yet to realize that their job is to report the story not to be the story.

Since our world consists of multiple, distinct and contradictory cultures, a competent journalist would hesitate to observe the world from a single dimension. Likewise, the trend in Pakistan to present issues in terms of single and simple models needs to be avoided. A good journalist is likely to focus on multiple dimensions. That primarily means three things. First, he must open the inquiry to multiple accounts and theoretical observations. Second, he should take each observation seriously. Third, he should never steer his investigation towards a singular viewpoint.

The idea is not that no one theory should be presented as dominant over the others and if that is done then we – as readers and audiences – will be in a position to see things as they are rather than as how someone would want us to perceive them. Last but not least — though it is hard to constitute a coherent and foolproof finding — instead of closing down debates or discouraging the other points of view, one should always keep one's critical findings open to further revisions and new research.

Since independence requires a free mind, a sincere and diligent effort is required both from proprietors and their journalist-employees to distinguish between corporate interests and journalistic ethics. This is because the only way that both can coexist is if the truth is sacrificed.
COMMENTS (42)
Comments are moderated and generally will be posted if they are on-topic and not abusive.
For more information, please see our Comments FAQ