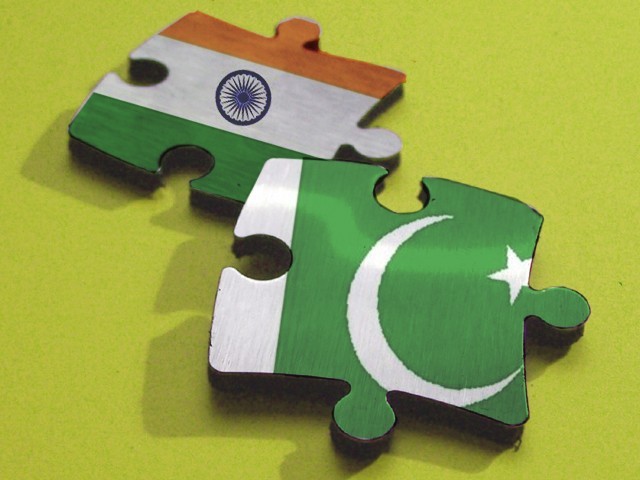 ---
ISLAMABAD:



Robert Frost's message of peace in his everlasting poem "mending walls" seemed to echo in the speeches of panelists at a conference at the country's premiere university here on Monday.




The discussants evoked visa restrictions between India and Pakistan as a major cause for cross-border resentment and suggested that travel between the two countries would expose either to more similarities and create an environment of greater tolerance.

The event was organised by the Quaid-i-Azam University's School of Politics and International Relations aimed at finding a way forward for the mutual benefit of both the countries whose governmental priorities lean towards defence and the looming possibility of warfare.




"Pakistan cannot prosper until there is peace," expressed Dr Pervez Hoodbhoy, eminent physicist, peace activists and intellectual. Saying a large chunk of Pakistan's funding is diverted to its defence expenditure ending the country at the lowest tier of the human development index.

"Our trade with India is a meagre $1.5 to 1.7 billion, while China and India are trading almost 40 times more than us," said Hoodbhoy, suggesting the benefit of increasing trade and allowing India the status of most favoured nation.

Discussing the reasons behind the conflict and antagonism, Hoodbhoy said that curriculum and conditioning of Pakistanis is focused on carving out an identity different from India. Pakistan has lost both, respect within the global community including its immediate neighbours and its own sense of nationalism, as a single united entity devoid of sectarian and religious flavouring.

"Instead of sculptures, fountains and flora, we see missiles and tanks in the squares that mark our cities," said writer and Jinnah Institute director Raza Rumi, as a citation of the glorification of warfare that cloaks social consciousness in Pakistan.




"We the common Pakistanis are the stakeholders of this peace process because the rich will ship off with their bank balances and we will be left behind to face the cost of not extending the hand of friendship when the time was right," Hassan Raza said.

"If people could stand up and eliminate oppression and intolerance around the world and if Nazism can end in Germany and apartheid can crumble in South Africa, we can also search within for tolerance and learn to respect our neighbours," said blogger and media studies scholar Hassan Raza.

While members of the panel unanimously opined that the media on both sides of the border were responsible for reinforcing hatred and sensationalism for their own commercial gain, they also held the belief that social media was an emergent and promising and vibrant vehicle for change.

Published in The Express Tribune, December 24th, 2013.
COMMENTS
Comments are moderated and generally will be posted if they are on-topic and not abusive.
For more information, please see our Comments FAQ