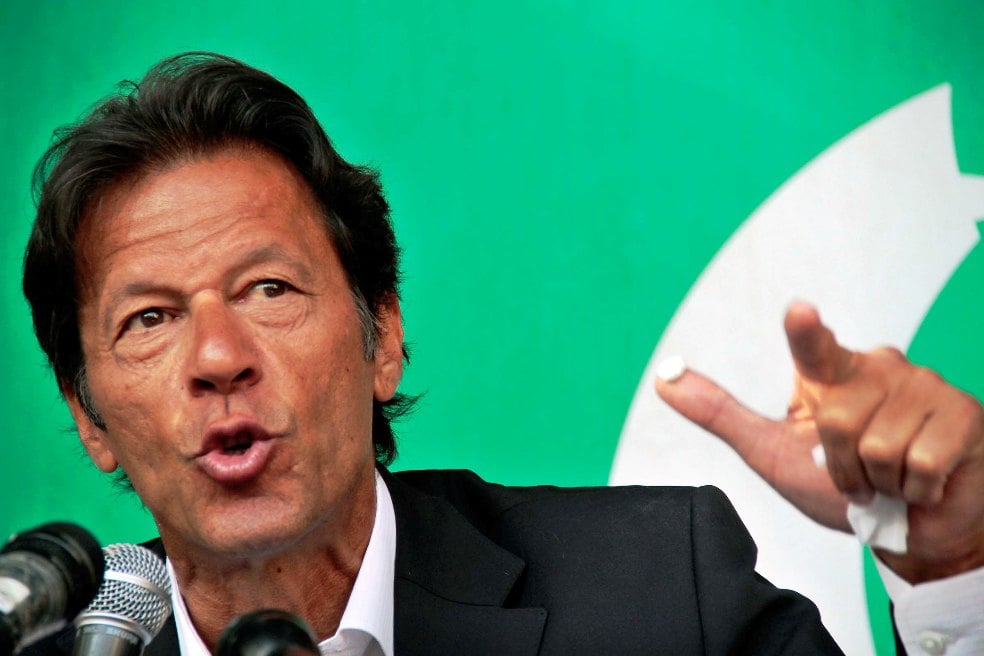 ---
KARACHI:



Pakistan Tehreek-e-Insaf (PTI) chief Imran Khan said on Saturday he could not be cowered into abandoning the cause of polio vaccination in the country, despite a wave of deadly attacks on polio workers and security personnel aiding the campaign.




"No matter what happens, we do not have a choice but to take a stand against polio," the PTI chief said by telephone.

The attackers reportedly left pamphlets threatening to harm those promoting the campaign. "Personal security is not a concern when you think of the terrible consequences the polio virus has for Pakistan," he said.




"Workers from K-P will not be allowed to work in the Gulf states and Pakistan may be looking at travel restrictions."

When asked who he believes is responsible for carrying out the attacks in light of the Taliban's claims, Imran said that there are 57 groups operating under the banner of the Taliban.

"We don't know the various motivations of these groups," he said, hinting at Indian and Afghan financing for some militant factions.

"This is why talks are essential. With dialogue, we can isolate various groups; differentiate those who want peace from those who are involved in the smuggling, land and kidnapping mafia. It is all a hodgepodge," he said, adding that engaging with the group will "enable us to know who is fighting for what reason".

Imran said that one of the main reasons behind the Taliban's hostility towards polio workers is that the group feels the CIA has seeped into anti-polio groups.

Imran said he appeals to the perpetrators of such attacks to think of the debilitating effect of polio on Pakistan. "Polio vaccination is not against Islam. These attacks are against humanity and jeopardise the future of children."

Published in The Express Tribune, December 22nd, 2013.
COMMENTS (24)
Comments are moderated and generally will be posted if they are on-topic and not abusive.
For more information, please see our Comments FAQ