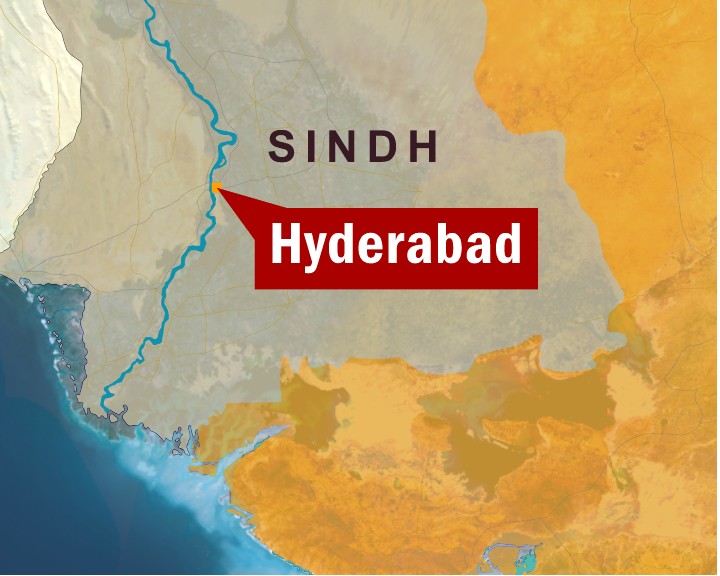 ---
HYDERABAD:



The first post-independence dental school in the country celebrated its golden jubilee at a ceremony organised at the Liaquat University of Medical and Health Sciences (LUMHS), Jamshoro, on Saturday.




The Institute of Dentistry at LUMHS was established in 1963, around 34 years after the De Montmorency College of Dentistry's founding at Lahore.

A number of notable dentists, alumni including even those from the first batch of students, former and present teachers and a large number of students attended the ceremony.

"In this journey of 50 years, this institute has produced thousands of graduates and many renowned dental practitioners, academicians and professionals," said Dr Noshad Shaikh, vice-chancellor of LUMHS. Around 4,000 students have graduated from the institute in the last five decades while the current enrollment stands at around 500 students.

"We started our classes in the two-room anatomy department but the commitment to learning was such that even the sickening stench from the mortuary would not drive us away," recalled Dr Essa Arain, who was the teacher of the first batch inducted in 1963 and  served as the department's head from 1972 to 1996.

The institute was initially started as a teaching department in the former Liaquat Medical College (LMC) which was established in 1942. It was later made an affiliated college of the Sindh University which was founded in 1947. The speakers at the ceremony credited late Col Najeeb Khan, who was the administrator of LMC, for taking a keen interest in setting up this institute.

"Nobody was interested to study dentistry as this part of medicine was considered to have no scope. Even we were initially enrolled in different disciplines at the Sindh University," said Dr Shamsuddin Soomro, another alumni from the first batch.

"We didn't have the facility of books during the early two to three years," recalled Dr Rauf Memon from the inaugural batch. "We used to note down what the teachers would write over the board. After the 1965 war, books started coming in from the UK but were not for sale. We would buy it from a typist who used to charge Rs27 for the first copy, Rs26 for the second and so on."

Dr Memon also found the hostel life of the past better and more peaceful than the present one. "We paid just Rs50 paisa for a lunch of rice, pulse, curry, two pieces of bread and a piece of fruit. There was no security issue."

Dr Saeed Malik, who joined as a teacher in 1965, was pleased that a large number of his students had made their mark in the profession.

Published in The Express Tribune, December 15th, 2013.
COMMENTS
Comments are moderated and generally will be posted if they are on-topic and not abusive.
For more information, please see our Comments FAQ