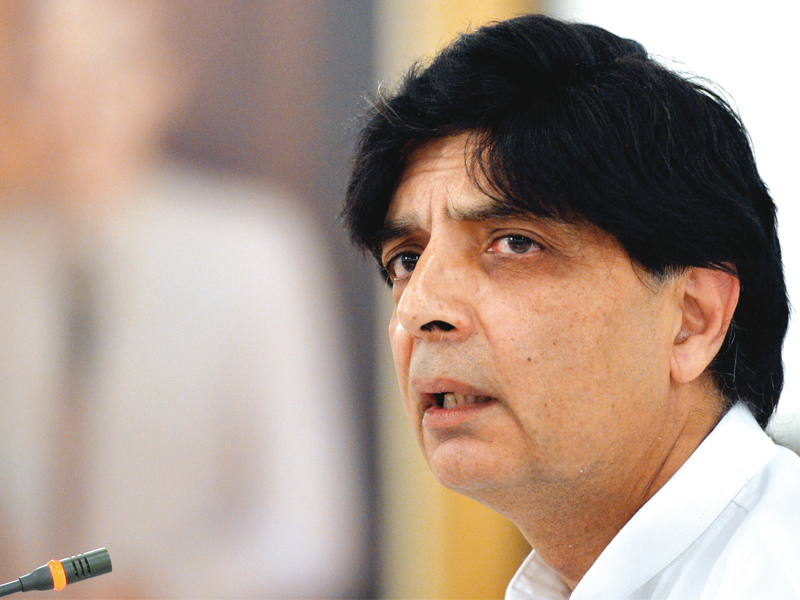 ---
ISLAMABAD: A day after Bangladesh executed senior Jamaat-e-Islami figure Abdul Quader Molla for war crimes, Interior Minister Chaudhry Nisar expressed grief and concern over the incident, Express News reported.

In the first public reaction to Molla's execution by Pakistani officials, Nisar said that executing Molla 42 years after the events of 1971 was very unfortunate and a tragic step, with some circles having declared it judicial murder.

Nisar said there was no doubt that Molla was hanged because of his loyalty and solidarity with Pakistan in 1971.

The interior minister claimed till the very end, before the creation of Bangladesh' Molla remained a supporter of a united Pakistan and on Friday, every Pakistani was saddened and grieved on his death.

Nisar further said that with this incident' an effort was being made to revive old wounds.

It would have been better, he said, if the Bangladeshi government had shown farsightedness' large heartedness and magnanimity instead of opening old wounds.

Hanging

Bangladesh Deputy Law Minister Quamrul Islam announced the execution, saying Abdul Quader Molla, 65, was hanged by the neck at 10.01 pm (1601 GMT) in a jail in the capital Dhaka.

Molla is the first person put to death for massacres committed during the 1971 war following a series of verdicts by a special war crimes court that have sparked deadly protests.

Molla was convicted of rape, murder and mass murder, including the killing of more than 350 unarmed Bengali civilians.