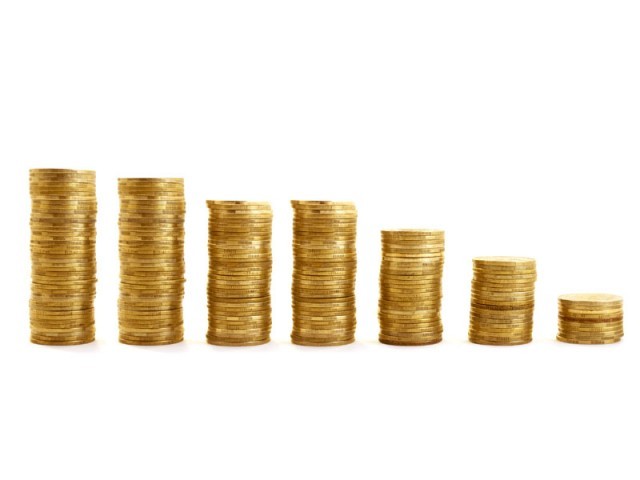 ---
KARACHI:



In complete disregard for all the negative headlines about violence and energy shortage, multinational consumer goods and food companies continue to grow in a country they refer to as an attractive market for investment.




Despite a negative perception – one of the main hindrances to foreign direct investment – the numbers indicate that major MNCs, in consumer goods and food sector, are not only growing but also giving hefty returns to investors both locally and abroad.




Stocks of major consumer goods and food companies listed on the Karachi Stock Exchange have appreciated 73.1% to date in 2013, outperforming the benchmark KSE-100 index, which has gained 50.8%.

The numbers were taken from a sample of MNCs listed on the Karachi bourse including Unilever Pakistan, Unilever Foods, Nestle Pakistan, Colgate-Palmolive and Gillette Pakistan. The current year's market performance of these stocks, according to statistics compiled by Topline Securities, is 10.2 percentage points higher than 62.9% they gained last year.

The Express Tribune, in this report, tries to analyse what factors have been contributing to this growth and keeping these giants interested in a market confronted by deteriorating law and order and crippling power outages.

"Pakistan, with its nearly 200 million population, is simply a too large and attractive market to ignore," Unilever Pakistan CEO Ehsan Malik said, explaining why the Anglo-Dutch food and consumer goods giant is interested in this market.




If being the world's sixth largest consumer base is not enough, it is the country's population growth rate that will create a high demand for food and consumer goods in the years to come.

Pakistan will soon become the fourth most populous country in the world, Nestle Pakistan's Head of Corporate Affairs Waqar Ahmed said.

Pakistan's population is growing at four million people a year and in four years, he says, the increase in food consumers will be larger than the population of Switzerland (15 million).

"The growth of consumption within the Pakistani market dictates that we spend more in order to be able to supply the consumers with the value they deserve. Hence for us, the investment climate within Pakistan is as good as it ever was."

Nestle is a very good example of the country's growth potential, Topline Securities Manager Research Zeeshan Afzal said. The Swiss giant almost doubled its sales from Rs41 billion in 2009 to Rs79 billion in 2012.

The data highlights the performance of listed MNCs but unlisted foods and consumer goods companies have also grown manifold.

Mondelez International – a subsidiary of Kraft Group based in Chicago – says Pakistan has been one of their top-five growth markets in the world.


Nestle Pakistan, Unilever, Unilever Foods, Colgate - Palmolive, Gillette. SOURCE: TOPLINE SECURITIES

The confectionary giant saw a significant growth in their snack brands in Pakistan, which is among the highest in the world. Their Cadbury Dairy Milk and Tang brands alone earn Rs1 billion a year in sales.

In food and consumer goods business, says Afzal, law and order is not that big a problem. The goods are produced by MNCs but the rest is done by distributors who are local people. What matters in this business, he says, is the growth and in Pakistan the growth is driven by volumes and not the price.

Beverages giant Coca-Cola, for example, didn't need investment from its parent company, it rather invested in its new plants from profits generated by its local operations, the analyst said.

The energy shortage, he said, is also not an issue for most MNCs because of their high profitability.

Explaining the population demographics that have driven this growth, Afzal said more women are entering the workforce contributing to a rise in their family's incomes.

Rising urbanisation, growing middle class and sophisticated consumption habits, he said, have all contributed to this growth. A big chunk of its population is young while it is one of the top countries adding 20-year-olds to the world.

These people get jobs and establish families, thus contribute to the growth of the consumer goods business.

The country's food consumption is very high but there is still a lot of room for further growth, believe analysts as well as industry officials.

"Per capita consumption [in Pakistan] is still well below the benchmark countries in Asia and therefore there is a vast room for growth," said Malik, CEO of Unilever Pakistan.

Published in The Express Tribune, December 9th, 2013.

Like Business on Facebook, follow @TribuneBiz on Twitter to stay informed and join in the conversation.
COMMENTS (4)
Comments are moderated and generally will be posted if they are on-topic and not abusive.
For more information, please see our Comments FAQ