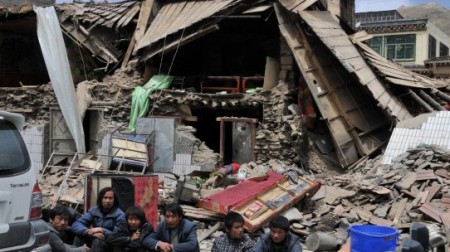 ---
BEIJING: The death toll from a deadly earthquake in a remote part of western China has climbed to 1,144, state media said on Saturday.

Another 417 people are still missing following the quake, which hit Yushu county in Qinghai province on the Tibetan plateau Wednesday, the official Xinhua news agency said

Premier Wen Jiabao called for all-out efforts to find survivors during a tour of the town late Thursday.

Meanwhile, locals continued to pick frantically through collapsed structures. The thousands of rescuers who have made it to the remote mountainous region are battling temperatures that dip to five degrees Celsius  as well as a lack of oxygen in the thin atmosphere.

The altitude is also causing problems for the more than 11,000 people injured by the quake.