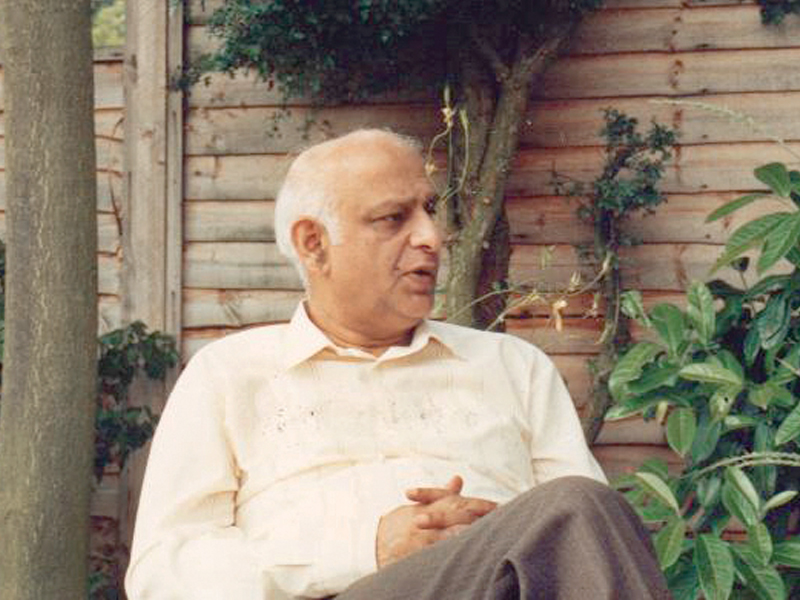 ---
PESHAWAR:



For a society battling with tropes to explain its agony - images implied in lyrics are more immediate and comprehensible. None knew the art better than Daud Kamal, one of the finest English poets of Pakistan, whose name remains alien to many now as it did during his own lifetime.




Daud Kamal was born on January 4, 1935 in Abbottabad. His earliest inspiration came from Burn Hall, Cambridge School in Srinagar, Kashmir where he studied for seven years. "It was that picturesque landscape which haunted him for the rest of his life" recalls his wife Parveen Daud Kamal, "That's where the images in his poetry came from," she says. He returned to Abbottabad in 1947 and continued his education at Burn Hall Abbottabad. For his higher secondary education, Daud enrolled at Islamia College Peshawar.


With wife Parveen and daughter Ayesha, in Abbottabad, 1966.

PHOTOS COURTESY: DAUD KAMAL'S FAMILY

Daud completed his Bachelor of Arts (Honours) degree at the Department of English in University of Peshawar with a distinction. He went on to complete the Tripos at the University of Cambridge and returned to Peshawar to teach at the Department of English – a profession with which he remained associated for 29 years.

Daud began writing poetry in his early twenties. "He would burn them (his drafts)," recalls Parveen, "Every time I told him to write, he would say 'it impedes the tempo of my thought.'" The first written poem dates back to August 1, 1965; an anagram where the first word of each line spells out 'Ayesha', his first daughter.


At Burn Hall, Srinagar, with lifelong friend and younger brother Yusaf Kamal (left). 1945.

PHOTOS COURTESY: DAUD KAMAL'S FAMILY

His translations, which are internationally recognized and used as a standard to teach Urdu literature in English, are Ghalib: Reverberations, 1970, still considered to be one of the best translations; Faiz in English, 1984 along with the posthumously published The Unicorn and the Dancing Girl – Translated Works of Faiz Ahmed Faiz, 1989.




"The translation of poetry is like a half open window," says Dr. Nasir Jamal, Vice Chancellor of Kohat University, "Borrowed smiles can never enchant…but Kamal is an exception to this rule" he concludes.

Fill the cups and drink to the lees

The bitter wine of loneliness

Lock up your slumberless doors, dear heart!

For, now no one will ever come again

(Loneliness, Faiz Ahmed Faiz, translated by Daud Kamal)

However, Daud Kamal's own poetry remains marginalized. This is highlighted by the fact that not a single bookstore (the ones that remain are rudimentary at best) has stocked even a single copy of his works, which are also out of print. His own library, of which eight thousand books were donated to the Central Library of Peshawar University, still has Neruda, Marquez and Faiz staring down the tall book shelves.


Studying for his tripos at Cambridge University, 1957.

PHOTOS COURTESY: DAUD KAMAL'S FAMILY

His writing style is deeply influenced by the Imagists. "Poetry for him was Yeats and Pound" recalls his daughter Fatima. However, he was a voracious reader of poetry, "I have never seen one enjoy reading others' poems as much as he did," shared his daughter.

In his later life, he was deeply moved by Latin American authors. A man of heightened sensitivities, he was not unaware of what was happening around him. His poetry has a unique sense of history and the need of an artist. The need to connect to the culture of the past – images of monasteries, miniature paintings, bullock carts and antiques are recurrent themes. As Carlo Coppola, in his writings, pointed out, Daud's poetry is like a "primordial scripture of a people betrayed not only by kings and priests but by weather, geography, history, foreigners, and most treacherously by each other"




A mere biographical sketch would clearly be unjust to a man of his brilliance and the pride he brought to the country. Daud Kamal won three gold medals and two certificates of recognition in the international poetry competition in the US, the Faiz award in 1987, and a posthumous Pride of Performance award in 1990.

Daud Kamal passed away on December 5, 1987. He is buried in the cemetery of the same university where he taught. At the time of his death, he remained unrecognized locally, as archived documents from his colleagues show "the crowning irony was a week later, a list of luminaries who had passed away that year was published and Daud was not amongst them."

As he wrote in An Ode to Death

But let bygones be bygones

 Who was the deceiver and who the deceived?

Was I on the floating Island

And were you on the shore?

Which one of us moved away?

Published in The Express Tribune, December 6th, 2013.